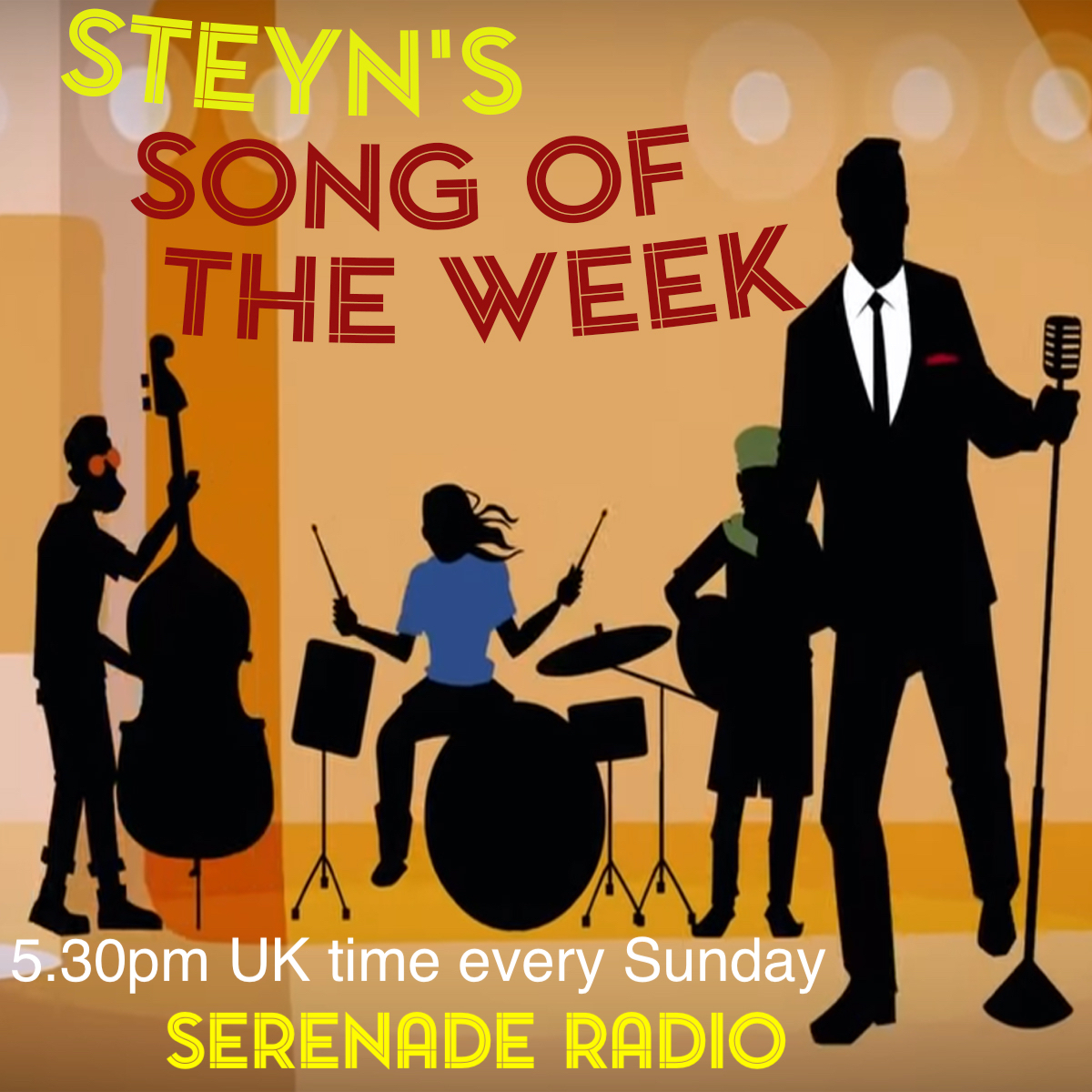 If you enjoy Steyn's Song of the Week at SteynOnline, please note that there will be a live stage edition during February's Mark Steyn Caribbean Cruise - now offering booking exclusively to Mark Steyn Club members.
~While Mark continues to convalesce in Europe, he couldn't let August pass without noting the sesquicentennial of one of his favorite lyricists: Otto Harbach, born in Salt Lake City on August 18th 1873. For the very first time at SteynOnline, here is Mark's Serenade Radio salute to one of Harbach's most enduring songs, as sung by a cavalcade of performers from Polly Bergen and the Platters to Jerry Garcia and Serge Gainsbourg.
Click above to listen.
~This airing of our Serenade Radio Song of the Week is a special presentation. Thank you for your kind responses to this series. Of last week's song - "Try to Remember" - Geo Dent, a First Week Founding Member of The Mark Steyn Club from Washington state, writes:
Beautiful presentation. I remember my siblings thinking I was odd, at a young age, liking Ed Ames and his version of this song, when pop/rock was all the rage.
Well, that Ed Ames record certainly holds up over the decades, Geo. Steyn Club members are welcome to respond to this week's show below. Alternatively, anybody can leave comments over at Serenade Radio, where they love hearing from listeners.
Steyn's Song of the Week airs thrice weekly on Serenade Radio in the UK, one or other of which broadcasts is certain to be convenient for whichever part of the world you're in:
5.30pm Sunday London (12.30pm New York)

5.30am Monday London (4.30pm Sydney)

9pm Thursday London (1pm Vancouver)
Whichever you prefer, you can listen from anywhere on the planet right here.