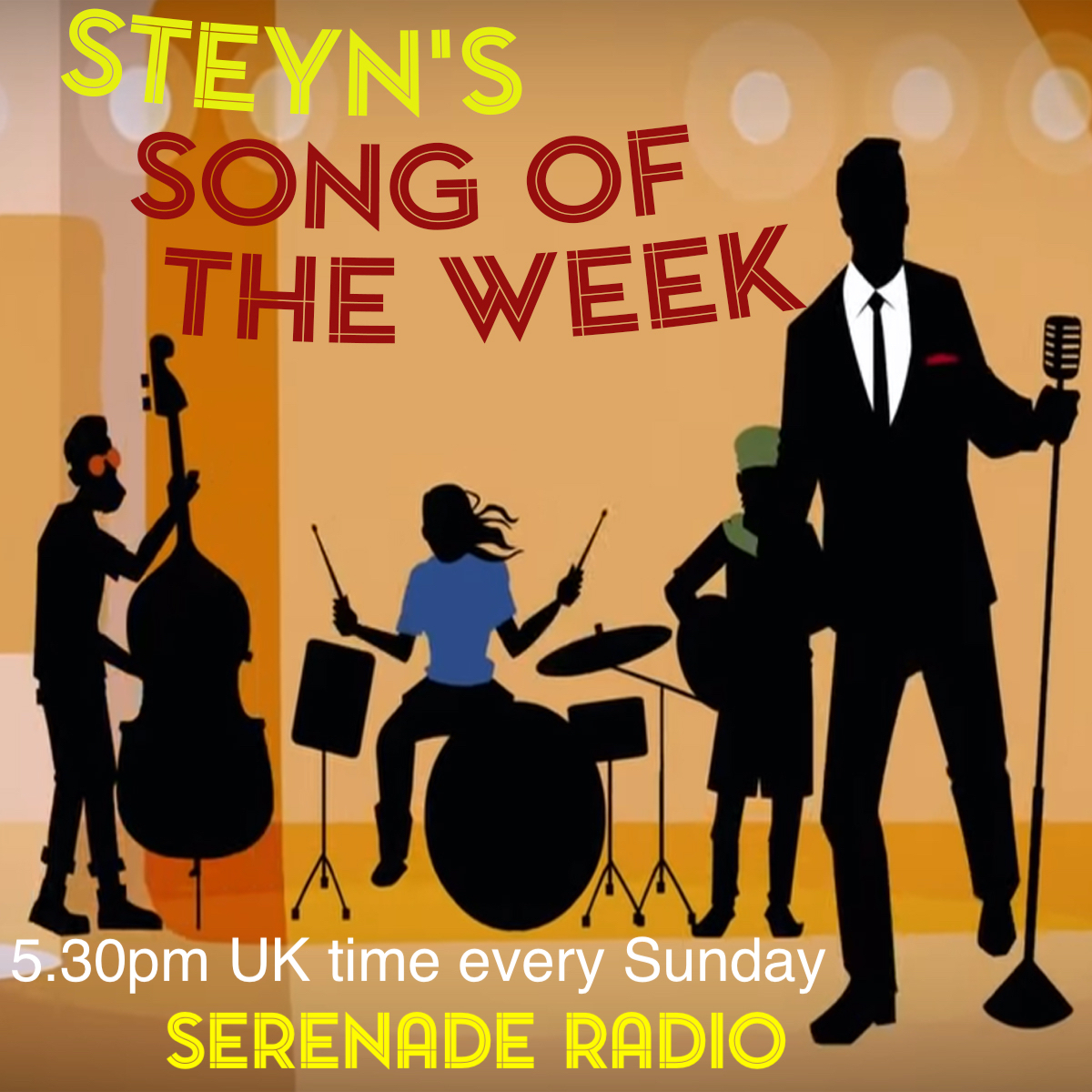 If you enjoy Steyn's Song of the Week at SteynOnline, please note that there will be a live stage edition during the 2023 Mark Steyn Cruise - along with many other favourite features from SteynOnline and The Mark Steyn Show. More details here.
For those who missed today's Serenade Radio edition of our Song of the Week, here's a chance to catch up. Today's episode celebrates an old friend of our host, the late Ann Ronell, who tells Mark about her two biggest hits - "Who's Afraid of the Big Bad Wolf?" (the first entry in the Disney Songbook) and the magnificent "Willow, Weep for Me". Along the way, we'll hear performers you'd expect from Steyn (Frank Sinatra) and some you don't (LL Cool J).
Click above to listen.
~This airing of our Serenade Radio Song of the Week is a special presentation of The Mark Steyn Club. Thank you for your kind responses to this series. Jeff Holland, a First Hour-and-a-Half Founding Member from the Australian state of Victoria, writes:
Song of the Week segments are next level brilliant - the recent Begin the Beguine and Lullaby of Broadway pieces are superb for their seamless production values and impeccably researched bios of so many who put together the songs and the era. In the hands of Mark and his team who present a song and its history, a song that perhaps was just a song becomes special once one is introduced to the alchemy of its creation - and that is due to how the production of these segments carry a listener like me through the story of the song - Mark's artistry as a presenter drives the momentum of these segments with superb editing and flow - and gives me total pleasure as a listener.

As for Lullaby, I am a lover of Harry Warren's music and always wondered why he is so overlooked - thank you Mark for giving him some light, and for all your Song segments.
Thank you, Jeff. Alison Castellina, a Steyn Clubber with a most mellifluous moniker, comments:
Fascinating. Why creative Italians (or anyone else) disguised their ethnicity, as Harry Warren did, is totally beyond me.
Indeed, Alison - especially as Mr Warren remained very Italian in his inclinations all his life. First Fortnight Founding Member Randy Inlow enthuses:
Mark, while your political acumen is compelling and insightful, your knowledge of the musical history of the American Songbook, is what I love the most. I absolutely LOVE your program on Serenade Radio. And I have all your "musical" books.

Some shows seem to start off slow ... and I think to myself, what was he thinking, however, by the end, I am enthralled and want to rewind and hear it again. I love how you focus on songwriters, being the descendant of one.
Thank you all. We do enjoy your comments on the show. Steyn Club members are welcome to respond to this week's show below. Alternatively, anybody can leave comments over at Serenade Radio, where they love hearing from listeners.
Steyn's Song of the Week airs thrice weekly on Serenade Radio in the UK, one or other of which broadcasts is certain to be convenient for whichever part of the world you're in:
5.30pm Sunday London (12.30pm New York)

5.30am Monday London (4.30pm Sydney)

9pm Thursday London (1pm Vancouver)
Whichever you prefer, you can listen from anywhere on the planet right here.