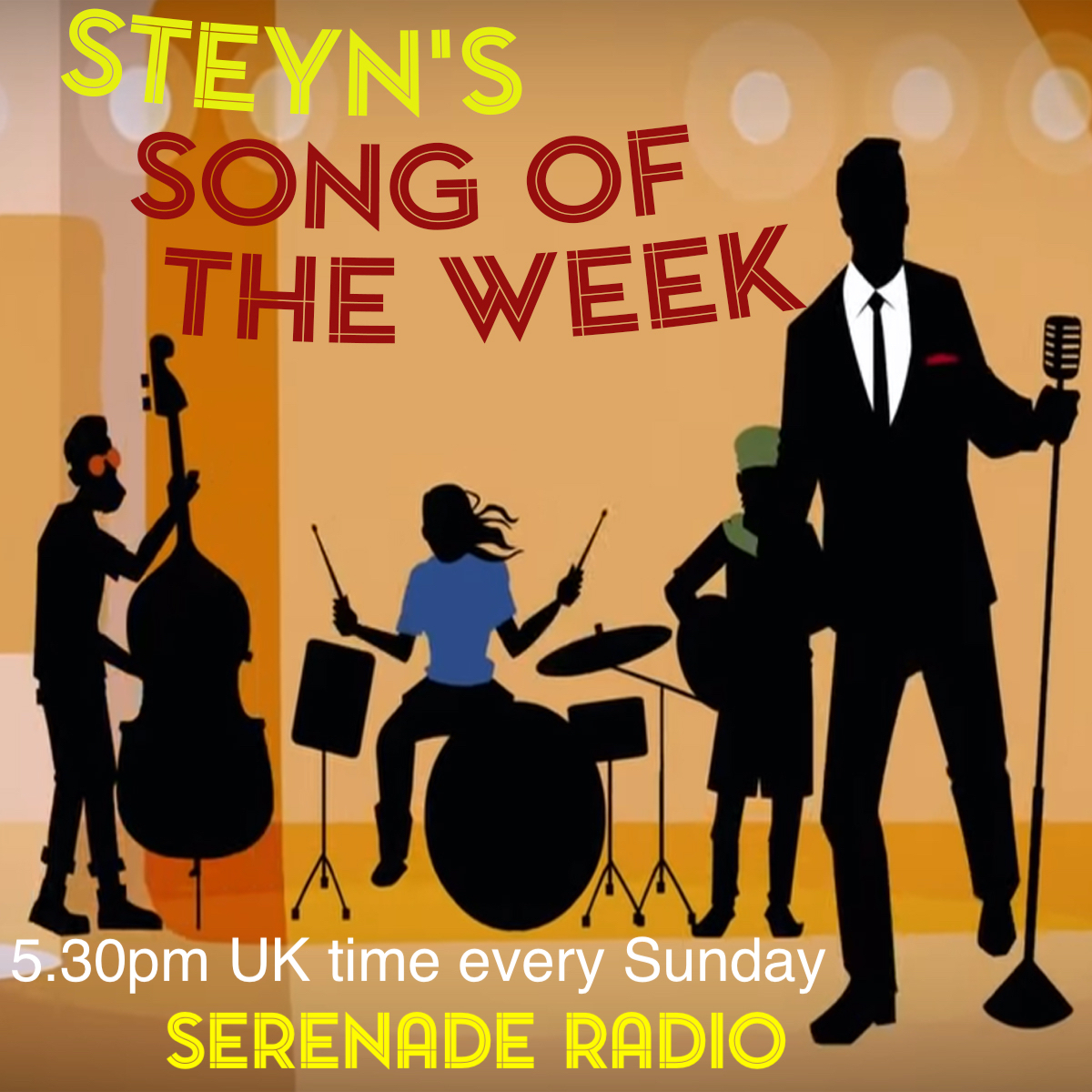 If you enjoy Steyn's Song of the Week at SteynOnline, please note that there will be a live stage edition during the 2023 Mark Steyn Cruise - along with many other favourite features from SteynOnline and The Mark Steyn Show. More details here.
It's Victoria Day weekend in Canada, so we thought it appropriate to have a song from His Majesty's northernmost realm. And does it get any more Canadian than...
I like New York in June
How About You?
Yes, indeed. That's a sufficiently Canadian song to be in the Canadian Songwriters' Hall of Fame, for reasons Mark will get to, eventually. In this Serenade Radio edition of his Song of the Week, Steyn talks to the composer of "How About You?", Burton Lane, and explores the origins of its most memorable line, with some of the best recordings across the decades.
Click above to listen.
~This airing of our Serenade Radio Song of the Week is a special presentation of The Mark Steyn Club. Thank you for your kind responses to this series. Alison Castellina, a Steyn Clubber from the English Home Counties, writes:
Thank you Mark, for making these delightful programmes available later for those who unavoidably miss the transmission on Sunday.. It was very good to learn today about a determined and creative woman, Ann Ronell, holding her own in the cut throat music world.

This programme also demonstated for me how talented a singer Frank Sinatra (also an actor) was in telling a story through a song. His recording alone of 'Willow Weep for Me' makes its rather unusual words and concepts come alive.
Nicola Timmerman, a First Year Founding Member from francophone Ontario, would somewhat dissent from that:
What an amazing woman! I'm not much of a feminist but it's ridiculous she is not better known with all her firsts.

I have to say my favourite version of 'Willow' is the Billie Holiday version.
Tom Lewis, a First Day Founding Member from New York, adds:
Mark,

Thank you for introducing us to Ann Ronell's wonderful songs. You are a gem to enhance our lives with your knowledge of music history.

Stay happy, stay healthy and stay free.

Tom
Thank you all. We do enjoy your comments on the show. Steyn Club members are welcome to respond to this week's show below. Alternatively, anybody can leave comments over at Serenade Radio, where they love hearing from listeners.
Steyn's Song of the Week airs thrice weekly on Serenade Radio in the UK, one or other of which broadcasts is certain to be convenient for whichever part of the world you're in:
5.30pm Sunday London (12.30pm New York)

5.30am Monday London (4.30pm Sydney)

9pm Thursday London (1pm Vancouver)
Whichever you prefer, you can listen from anywhere on the planet right here.