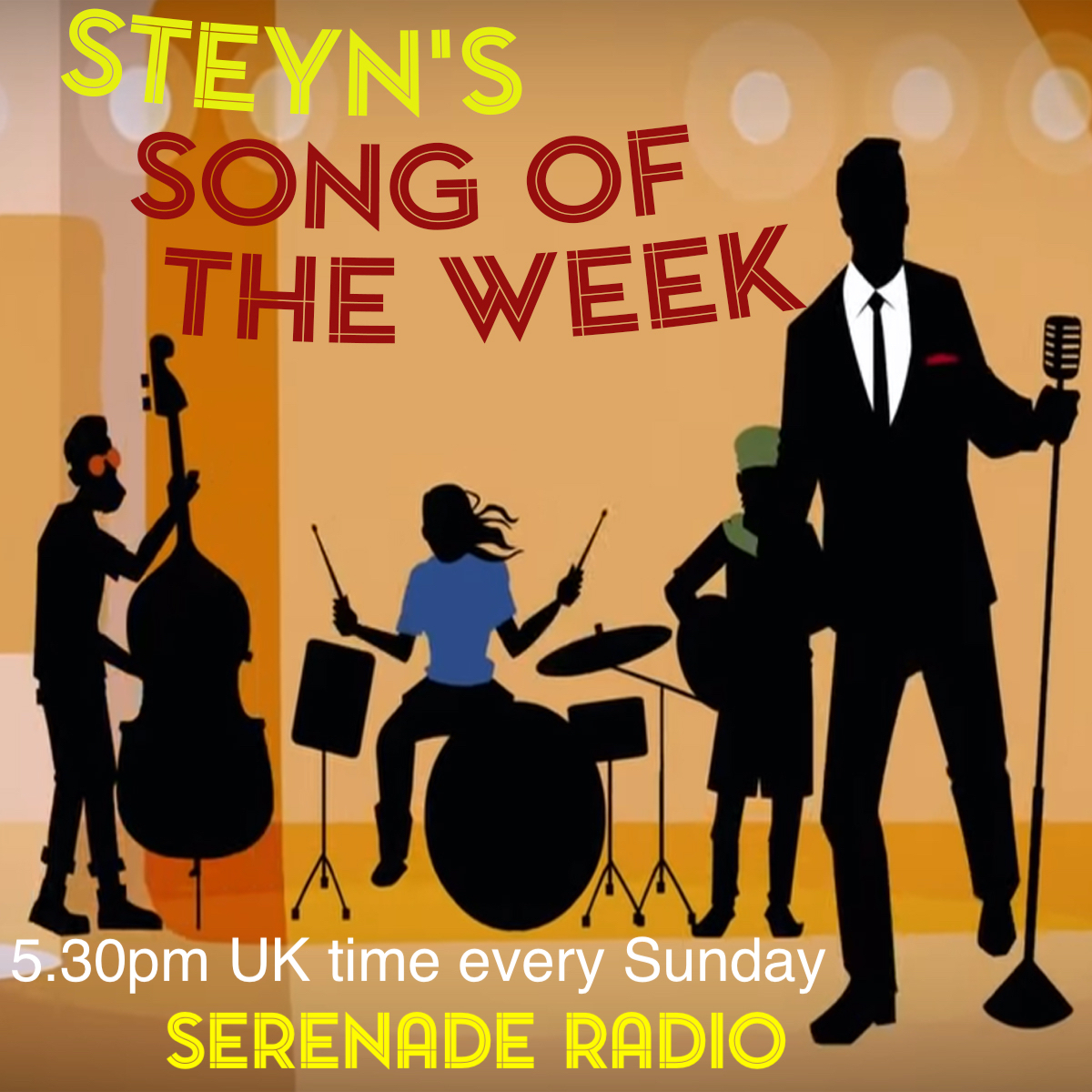 If you enjoy Steyn's Song of the Week at SteynOnline and Serenade Radio, please note that there'll be a live stage edition during the 2023 Mark Steyn Cruise - along with many other favourite features from SteynOnline and The Mark Steyn Show. More details here.
For those who missed today's Serenade Radio edition of our Song of the Week, here's a chance to catch up. Today's episode tells the story of one of the most recorded standards of all time, even though eighty per cent of all performers are never entirely sure what the song's about. Notwithstanding that minor difficulty, it's beloved by Vegas swingers, folk-rockers, a prisoner of Mussolini, and the wife of a Beatle.
Click above to listen.
This airing of Steyn's Serenade Song of the Week is a special presentation of The Mark Steyn Club. Thank you for your kind comments about this series. Our last posted episode was "It Was a Very Good Year", which 2022 certainly wasn't, either for Mark personally or the world at large. But the show itself went down well. David Kelley-Wood, a First Day Founding Member of the Steyn Club, writes:
Thanks, Mark. It was a very good review. There are only a few songs, a very few, that I remember where I was when I first heard them. This is one of those few. It was the Sinatra version. Actually, that's the only version I've ever heard until now. Thankfully, as the others you played were pretty unimpressive.

It struck me at the time as an absolute giant of a song. I was in junior high school at the time, and it gave me the idea that there were some good times to look forward to.
In recent years, David has been resident in Wuhan, so we hope that fulfilled his junior-high self's definition of "good times". Our music maven Gary Alexander makes an interesting point:
When you think of Frank at 17 (1933), 21 (1937) and 35 (1952), those were pretty fallow years for him, right before his breakthroughs with Major Bowes in 1935, Harry James in 1939 and Capitol Records and From Here to Eternity 1953, so maybe that adds to the pathos of the delivery.
Indeed. William Young, a Rhode Island Steyn Clubber, enjoyed our closing track:
Beautiful, Mark, and I loved the Keely coda. I saw her perform a few times before she passed. She still had her voice, could work a room, and I witnessed her handle a heckler like she was still at the front bar in the Sahara.
Mr Young is right: Miss Smith retained her voice to the end, and her attitude. Steyn Club members are welcome to leave comments on this week's show below. Alternatively, anybody can leave them over at Serenade Radio, where they love hearing from listeners.
Steyn's Song of the Week airs thrice weekly on Serenade Radio in the UK, one or other of which broadcasts is certain to be convenient for whichever part of the world you're in:
5.30pm Sunday London (12.30pm New York)

5.30am Monday London (4.30pm Sydney)

9pm Thursday London (1pm Vancouver)
Whichever you prefer, you can listen from anywhere on the planet right here.