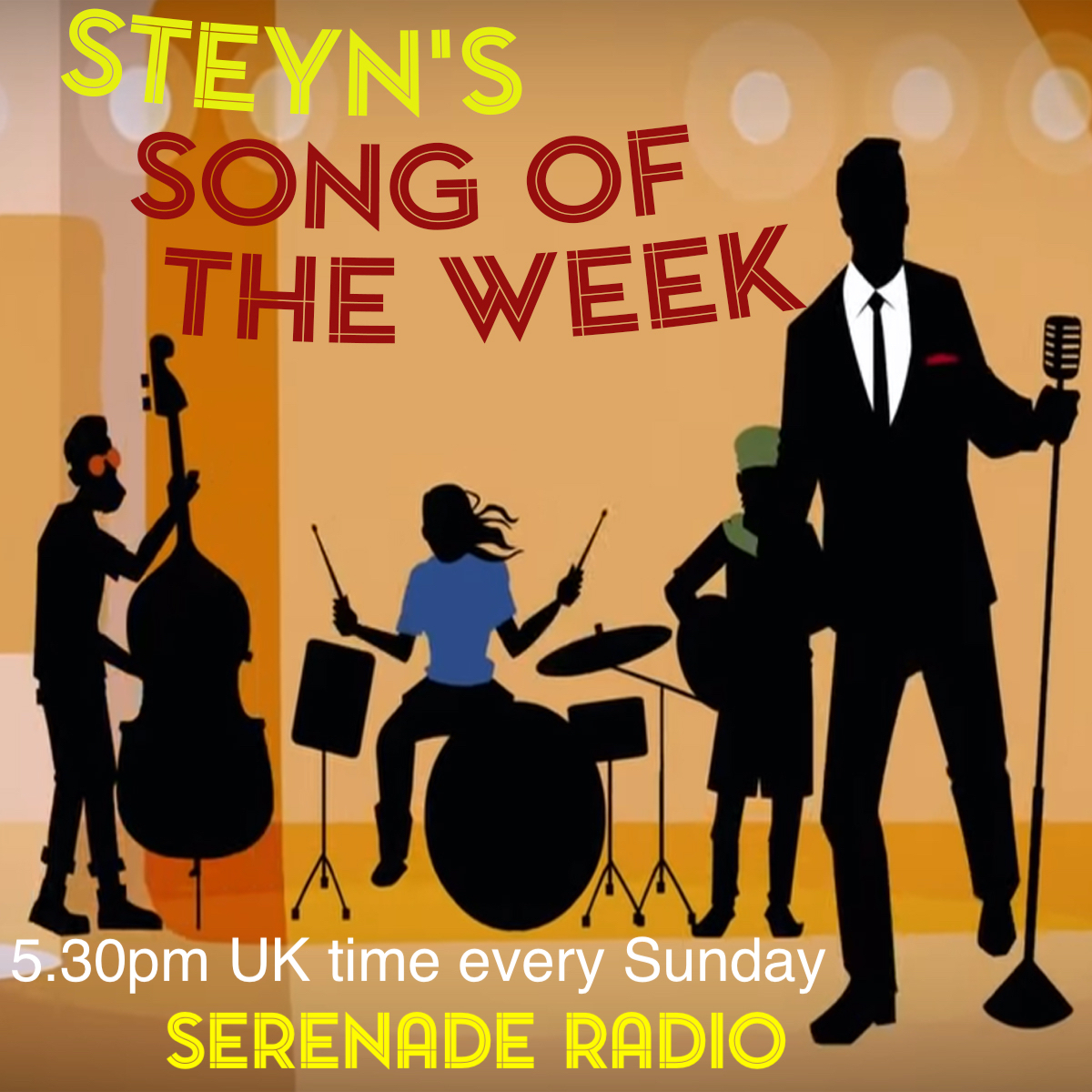 If you enjoy Steyn's Song of the Week at SteynOnline, please note that there'll be a live stage edition during the 2023 Mark Steyn Cruise - along with many other favorite features from SteynOnline and The Mark Steyn Show. More details here.
Happy New Year to our listeners, viewers and readers around the world. While Mark continues to recuperate from his brace of heart attacks, we're pleased to present a seasonally suitable edition of Steyn's Song of the Week drawn from his Serenade Radio series and airing here for the first time. It certainly was not a Very Good Year either for Mark personally or for the wider world. But we think you'll enjoy Steyn's appreciation of a song that uses the vintages of a well-stocked wine cellar as a metaphor for life - and which, somewhat belatedly, eventually found the perfect singer.
Click above to listen.
This airing of Steyn's Serenade Song of the Week is a special presentation of The Mark Steyn Club. Thank you for your kind responses to this series. Steyn Clubber Simon Arnold writes:
Mark always digs right down to the very roots to explain the wonder and mystery of these songs, composers and artists.
Thank you, Simon. We do enjoy your comments on the show. Club members are welcome to leave them below - or anybody can leave them over at Serenade Radio, where they love hearing from listeners.
Steyn's Song of the Week airs thrice weekly on Serenade Radio in the UK, one or other of which broadcasts is certain to be convenient for whichever part of the world you're in:
5.30pm Sunday London (12.30pm New York)

5.30am Monday London (4.30pm Sydney)

9pm Thursday London (1pm Vancouver)
Whichever you prefer, you can listen from anywhere on the planet right here.