In case you missed it, here's another moment from this year's Mark Steyn Christmas Show. Further to previous, Mark returns to one of his favorite numbers, the tale of "The Christmas Glow Worm" (the intro below refers to the preceding feature on the life of Snowflake Bentley):
That's Claire McInerney on piccolo, helping conjure the bioluminescent larva, with Kevin Amos and the orchestra, and Emma, Janet and Mary on backing vocals. Not everyone is as fond of "Christmas Glow Worm" as the Pundette. Her friend is sorely put upon by the insistent earworm:
Sing little Glow Worm, burrow, burrow!
Into my cortex, dig a furrow!!
Don't worry, Mr Campion. Later on the show Mark got his: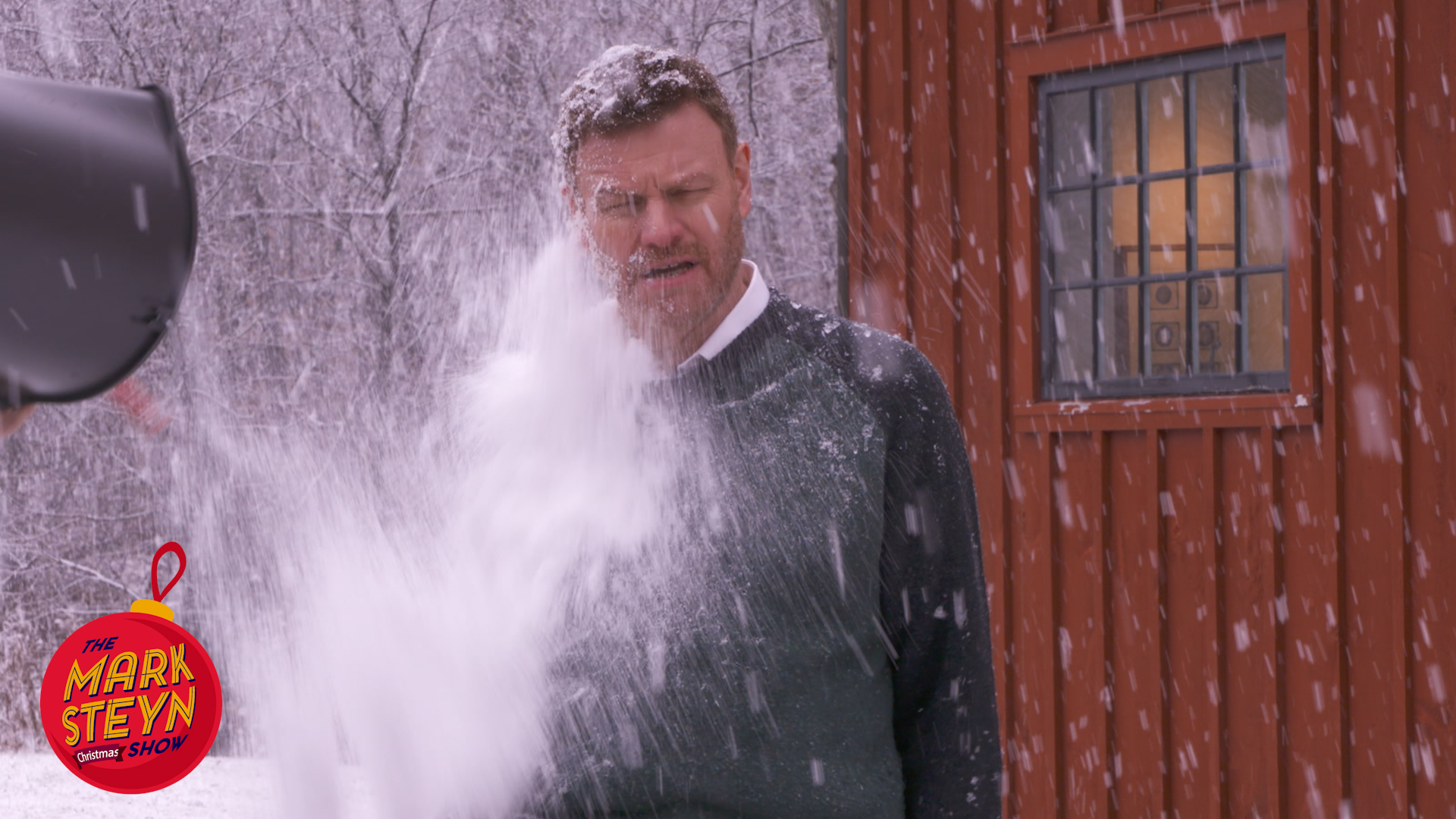 For more from The Mark Steyn Christmas Show, here's one of Mark's favorite singers (and actresses), Linda Purl, with a medley of "God Rest Ye Merry, Gentlemen" and "Santa Claus Is Coming To Town".
Also on this year's show:
~Dame Siân Phillips recalling Dylan Thomas and "A Child's Christmas In Wales";
~jazz guitarist Russell Malone with a musical surprise for Mark;
~Anthony Kearns of the Irish Tenors singing "O Come All Ye Faithful";
~Denis and Agnès from the Owl's Bread boulangerie helping Steyn get some bootleg bûche de Noël past Homeland Security;
~and Mark and the girls taking a wild ride on the biggest Christmas hit of the past 25 years.
Joseph Killeen tweets:
Feel free to invite me to attend your next Christmas Show, my wife and I would love to applaud in person!
We might take you up on that, Joseph. If you didn't catch the show, we'll try to post a few other moments over this Christmas weekend.
PS For some ghosts of Christmas past, see here.