SteynPosts

Further to last night's parenthetical note on James Cameron and Michael E Mann's el stinko floppo big-budget climate bomb... Multi-million Dollar Global Warming Disaster Epic 'Years of Living Dangerously' Beaten in TV Ratings by 'Bob's Burgers' Reruns ...our friend Ed Driscoll notes this eerily complementary headline: Hamburgers Are the Hummers of Food in Global Warming: Scientists In this instance, the scientists are playing catch-up to my late colleague Auberon Waugh, with whom I shared the ...
SteynPosts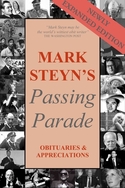 I've been out and about on TV and radio these last few days. Herewith, a few highlights:
~I started this morning with Bruce & Dan on 89 WLS in Chicago. When I was living in the Windy City covering the trial of my old boss Conrad Black, I got used to waking up with WLS and the late Don Wade. I miss Don and certainly neither Bruce nor Dan is as lovely as Roma, but their show is always fun to do. We talked about affirmative action, the paramilitarized bureaucracy, and, for some reason, Peter Pan. You can hear the interview here.
~Last night, I was on Fox News talking climate alarmism with Sean Hannity. You can see the video here.
One of the points I raised with Sean is: Where has the warming gone? If you're entering college this fall, there's been no warming your entire life, so, after years of deniers pointing out this awkward fact, the settled-science crowd have belatedly tried to explain the 17-year "pause". Their preferred answer is that the 21st century warming is hiding somewhere - most likely in the depths of the Pacific, next to that Malaysian plane. This may buy the climate mullahs a little time, but not much...
On the Air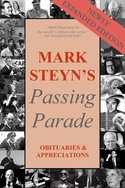 Of all the books I've written, Mark Steyn's Passing Parade may be my personal favorite, which is why I'm delighted it's out in a new expanded eBook edition with about 20 per cent new material - not just Reagan, Tupac, Prince Rainier, Pope John Paul II, Scotty from Star Trek, but now with Boris Yeltsin, Evel Knievel, Oriana Fallaci, too. You can get it in Kindle format at Amazon
in the US and worldwide (check below for UK, Indian, Brazilian and other locations); in Nook at Barnes & Noble; and in Kobo...
SteynPosts
Mark and Stuart Varney on the Minority Leader's carbon footprint
Mark's Mailbox

Our weekly round-up of reader mail
SteynPosts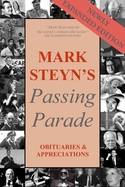 Today is the first Boston Marathon since last year's bombing. I write about the coverage in those first days here. A year on, the evasive passivity of the official observances is disturbing.
~Following the new eBook of my free-speech tome Lights Out
, I'm pleased to announce that Passing Parade is now also available digitally. Only two months ago PJ Media's Ed Driscoll demanded:
Please add Broadway Babies and Mark Steyn's Passing Parade to the Kindle titles!
Ed's wish is my half-command...
On the Town

An audio special in which Mark traces the story of the only Easter standard in the American songbook
SteynPosts

As American power wanes abroad, it's turned ever more fiercely upon its own citizenry
Defend Free Speech!

How bad are things for free speech in America right now? This week the Supreme Court turned its attention to an Ohio law under which people can be fined or jailed if the "election commission" pronounces them guilty of "lying" in a political ad. Orwell's Ministry of Truth, as Justice Scalia rightly called it, is alive and well and living in Columbus and some 15 other state capitals. Steve Huntley writes about the Ohio case in The Chicago Sun-Times and connects it to a broader "hostility to free ...
Seasons of Steyn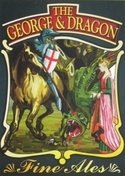 April 23rd is England's unofficial national holiday - unofficial because, under Blairite devolution, Scotland, Wales, Northern Ireland and selected Muslim neighborhoods of Greater London, Yorkshire and the Midlands are all nations, but English nationalism is a dark demon that must never be loosed upon the land. At the turn of the century, Tony Blair's ministry was gung-ho for Celtic nationalism and parliaments in Edinburgh, Belfast and Cardiff, but for England all the government was prepared to ...
Seasons of Steyn

Happy Earth Day! April 22nd is the day when President Obama and the rest of the gang demonstrate their commitment to saving the planet by flying in to plant a tree somewhere. And say what you like but, when you're looking for fellows who know how to dig a huge hole, Obama and Harry Reid are pretty much at the top of the list. My township in New Hampshire is 90 per cent forested, but you can never have too many trees, so on Earth Day I always like to plant a couple more, get the tree cover in my ...
Steyn's Song of the Week

One of the biggest pop standards of the 20th century celebrates its 90th birthday this month. Exactly nine decades ago - April 21st 1924 - a new musical comedy opened in Chicago on its pre-Broadway tour. The plot was the usual fluff - three couples in Atlantic City, complications ensue, etc. It should have been a breeze, but it wasn't going well. The producer, having fired the director, had decided to direct it himself. His name was Harry Frazee. And, if you're not a camp old musical-comedy buff but that name nevertheless rings a bell, that's because, when he wasn't firing directors, he was selling baseball players: Harry Frazee was the Boston Red Sox owner who sold Babe Ruth to the Yankees and started that whole "Curse of the Bambino" thing, about which more later...
Defend Free Speech!
As part of its just launched free-speech campaign, Spiked! over in London has a big piece on Brandis. That's not a misspelling for Brandeis, the supposed scholarly institution that reminds us that, as Kate McMillan likes to say, the opposite of diversity is university. No, Brandis is George Brandis, QC, the Attorney-General of Australia. Mr Brandis introduced me when I spoke in Brisbane in Queensland two years ago, and I was very touched not by anything he said about me and my free-speech ...
Seasons of Steyn

At Easter, I pine for a Kinder, gentler America
Mann vs Steyn
The Corner post that launched a lawsuit...