SteynPosts

As Thanksgiving week begins, a couple of turkey nuggets... ~The President's drive-by amnesty for however many bazillion fine upstanding members of the Undocumented-American community is particularly revolting to those of us chumps who were suckered into going through what passes for the legal immigration process in this country. Over at Powerline, an immigration lawyer points out one of the consequences of Emperor Barack's proclamation: The proposed executive action on immigration (or whatever ...
Mark's Mailbox
Thank you for another lively bunch of letters, and for your continued support, via our SteynOnline gift certificates and various seasonal specials from the Steyn store, for my pushback against the Big Climate enforcers. I'll be in court in Washington this week to hear Michael E Mann take on my co-defendants. I'll be there as an amicus curiae, notwithstanding that I don't feel that amicable toward a curia that, on a case full of out-of-town parties, schedules oral arguments for the Tuesday ...
SteynPosts
In case you missed it, here's how the last seven days looked to Mark
Steyn on America

President Obama dishonors an American's death
SteynPosts

One of my favorite sections in The [Un]documented Mark Steyn (which I see is one of Politico's bestsellers this week) is entitled "Last Laughs", and deals with the ever more openly totalitarian ease with which everyone who matters in western society - from politicians to "educators" - is happy to ban opinions, attitudes, even jokes, all in the cause of regulating the new utopia...
The [Un]documented Mark Steyn

Steyn talks lingerie and beverages
Steyn's Song of the Week

I love the Great American Train Song. It's a genre that has the sweep and size of the nation: And you pull the throttle, whistle blows A-huffin' an' a-puffin' and away she goes All the way to Californiay On the Atchison, Topeka and the Santa Fe! And, if you're a foreigner, you can learn a lot about the lie of the land from these numbers: You leave the Pennsylvania Station 'bout a quarter to four Read a magazine and then you're in Baltimore Dinner in the diner Nothing could be finer Than to have ...
Mark at the Movies

Mike Nichols is one of that select group who won the showbiz Grand Slam - Tony, Oscar, Grammy, Emmy. But I liked him as a stage director rather than a film director - with the exception of his last Broadway blockbuster, the Monty Python Spamalot, of which he should be thoroughly ashamed. Did you know he produced Annie? That's a versatile fellow: from Carnal Knowledge to "You're Never Fully Dressed Without A Smile" within a half-decade. And, unlike almost every other oldster in showbiz, he ...
Steyn on the World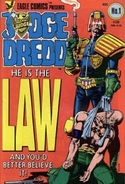 "Elections matter," declared President Obama in his 2012 victory speech. "Elections matter," he reiterated shortly before the 2014 midterms.
But it turns out they don't. Not to him. You gotta hand it to the guy: It would be hard to devise a more open expression of contempt for the will of the people than what he's just done: An election was held. His party lost, badly. And, without waiting for the new guys even to take their seats, in the so-called "lame-duck session" (an unnecessary carbuncular proceduralism most developed nations manage to do without), the President tells the - oh, what's the word? - "citizenry", "Hey, thanks for taking the trouble to drive to the polling station the other day. Leave your name at the desk and if we need you for cheering extras at my photo-op we'll get back to you." You can change legislators. Meanwhile, he'll change the legislation...
Mann vs Steyn
The Corner post that launched a lawsuit...