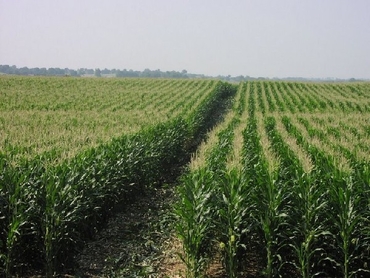 A few weeks back, apropos "June Is Bustin' Out All Over", I mentioned that we hadn't done a lot of "month" songs in the years we've been running this feature. Some months - mostly spring ("April Showers", "April In Paris") and fall ("September Song", "September In The Rain") - seem to lend themselves to musicalization. If "June Is Bustin' Out All Over" is about as big a hit title as the sixth month of the year has ever produced, the eighth (which looms this very week) can't even manage a title ...
SteynPosts
In case you missed it, here's the last seven days as seen by Mark
The Hugh Hewitt Show
Dinesh D'Souza has a new movie out called America: Imagine A World Without Her - but we don't really have to "imagine", it's happening before our eyes...
SteynPosts

One of the reasons why so many Americans oppose amnesty and a "path to citizenship" for illegal aliens is because, even if one buys it in utilitarian terms, to accept that an honorable American identity can be born from an illegal act seems to mock the very essence of citizenship and allegiance. Yet, putting aside the soon to be amnestied millions, it seems to me the deformation of law necessary to accommodate the armies of the undocumented is having a broader corrupting effect on the federal ...
SteynPosts

There was an odd moment during Tuesday's White House press briefing when Ed Henry of Fox News noted that the President was spending three out of five days this week fundraising for his party, and wondered, in effect, whether he still did any work...
SteynPosts

Just because American influence has vanished abroad and American sovereignty has been surrendered at the southern border doesn't mean that back in Washington all the old Obama scandals aren't still rumbling on, delightfully unspoilt by progress. For example...
SteynPosts

To know Israel it helps to know Ukraine, and to know Ukraine it helps to know Israel
On the Town

This summer marks the 100th anniversary of the start of the Great War, the conflict that gave us the modern world - Communist Russia, the post-Ottoman Middle East, Europe's loss of civilizational confidence. The catalyst for war was the assassination of the Archduke Franz-Ferdinand, which Mark noted here a month ago. In the weeks ahead, we'll be looking at some of World War One's cultural legacy, for good or ill. As a curtain-raiser, here's an encore presentation of a SteynOnline audio special, celebrating the British Tommies' favourite ballad of the war years, "If You Were The Only Girl In The World", and its composer Nat D Ayer.
Ayer was a two-hit wonder, with an ocean between them: "If You Were The Only Girl" was his British hit; his American hit from five years earlier was known to generations of Looney Tunes viewers for most of the next century - "Oh, You Beautiful Doll". This special podcast was first broadcast to mark the 100th birthday of "Beautiful Doll" in 2011...
SteynPosts

Meriam Ibrahim and her children are out of the prison state of Sudan and in the free world - but no thanks to President Obama and the United States Government
Ave atque vale

James Garner was one of those actors who was watchable in almost anything, even commercials. He had great sexual chemistry, which is why his leading ladies loved working with him...
Mark's Mailbox
Another week of lively letters from SteynOnline readers
Mann vs Steyn
The Corner post that launched a lawsuit...