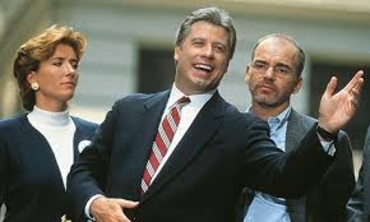 Mike Nichols is one of that select group who won the showbiz Grand Slam - Tony, Oscar, Grammy, Emmy. But I liked him as a stage director rather than a film director - with the exception of his last Broadway blockbuster, the Monty Python Spamalot, of which he should be thoroughly ashamed. Did you know he produced Annie? That's a versatile fellow: from Carnal Knowledge to "You're Never Fully Dressed Without A Smile" within a half-decade. And, unlike almost every other oldster in showbiz, he ...
SteynPosts
In case you missed it, here's how the last seven days looked to Mark
Steyn on America

In a few hours' time, the President of the United States will apparently do to his oath of office what the Islamic State does to its captives. As I said to Hugh Hewitt the other day, even a constitution of meticulously constructed checks and balances requires a certain seemliness of its political class. This chief executive is brazen in his lawlessness, and ever more so. And he has calculated that those who object lack the stomach to do anything about it. We shall see. However, I would like ...
SteynPosts

One of my favorite sections in The [Un]documented Mark Steyn (which I see is one of Politico's bestsellers this week) is entitled "Last Laughs", and deals with the ever more openly totalitarian ease with which everyone who matters in western society - from politicians to "educators" - is happy to ban opinions, attitudes, even jokes, all in the cause of regulating the new utopia. The more officially "tolerant" we become, the more intolerant we must be in enforcing it. Older lefties can still ...
SteynPosts

Kate McMillan contrasts the fawning media coverage from a couple of years back about Obama's brilliant use of social media with the revelation that over 60 per cent of Obamacare Facebook comments come from just 100 users...
Mark's Mailbox
Listeners weigh in on Steyn's recording of Ted Nugent's "Cat Scratch Fever"
Mann vs Steyn
The Corner post that launched a lawsuit...
Steyn on the World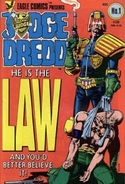 "Elections matter," declared President Obama in his 2012 victory speech. "Elections matter," he reiterated shortly before the 2014 midterms.
But it turns out they don't. Not to him. You gotta hand it to the guy: It would be hard to devise a more open expression of contempt for the will of the people than what he's just done: An election was held. His party lost, badly. And, without waiting for the new guys even to take their seats, in the so-called "lame-duck session" (an unnecessary carbuncular proceduralism most developed nations manage to do without), the President tells the - oh, what's the word? - "citizenry", "Hey, thanks for taking the trouble to drive to the polling station the other day. Leave your name at the desk and if we need you for cheering extras at my photo-op we'll get back to you." You can change legislators. Meanwhile, he'll change the legislation.
I'm getting weary of the monarchical comparisons, which are a bit of an insult to real monarchs. The Obama model seems to owe more to Judge Dredd, the popular comic-book figure with the power to arrest, convict, sentence and execute as he does what's necessary to bring hope and change to a dystopian megalopolis. Likewise, President Dredd: "He is the Law, and you'd better believe it!" A contempt for the people and for constitutional and legal restraints is what ties the President's actions on Thursday night to Eric Holder's corrupt justice department to Lois Lerner's corrupt revenue agency to Jonathan Gruber's corrupt health commissariat...
The [Un]documented Mark Steyn

Out and about promoting my new book The [Un]documented Mark Steyn, I had a jolly time on "Louder With Crowder" - hosted by Steven Crowder, with whom I appeared on stage in Chicago recently. Mr Crowder was born in Michigan, but grew up in Montreal, so part of our conversation dwelt on the psychologically complicated relationship between Canadians and the United States. We also discussed the chapter in my book on coffee-house culture, and I said a few words about tea as well. You can hear the ...
Steyn's Song of the Week

Sixty years ago - in November 1954 - Rosemary Clooney had the Number One record in both America and Britain. Three decades later, it was a UK Number One all over again - providing a late-career windfall for a cowboy actor turned radio evangelist...