SteynPosts

For Memorial Day the Leader of the Free World proclaimed the Dawning of the Age of Aquarius:
"For many of us, this #MemorialDay is especially meaningful—it is the first since our war in Afghanistan came to an end." —@POTUS
Just like the war in Iraq has "come to an end", and the war in Libya...
Seasons of Steyn

Most of my book The [Un]documented Mark Steyn is written by yours truly, but for six lines on page 243 I roped in the real talent in the family:
Time passes, and moss and lichen creep across ancient grave stones. But the men beneath them are forever young.At Memorial Day observances in my neck of the woods, the veterans are honored by the fifth graders, who read verses for the occasion - both the classics and their own poems. The latter can be a bit hit and miss, and one has to be alert, given the dispositions of some of my neighbors, for give-peace-a-chance war-is-never-the-answer not-so-subtle subtexts. But a couple of years ago my then fifth-grade daughter was asked to write something, and so she did. Nothing to do with me - I was away in Chicago all that week - but I was pleased to see that all the rhymes are true. She is older now and has gotten a little teenagey, as they do, and today she would try to write it more sophisticatedly. But I have always liked its heartfelt directness. So this is my daughter's fifth-grade poem, as a ten-year-old girl delivered it on a small town common for Memorial Day:
The stars and stripes, red, white, and blue
Wave above our heroes true
It makes us cry, it makes us weep
But in our hearts we will keep
The sacrifice our soldiers gave, they shall not die in vain
For they have given us the freedom they have fought to gain
Steyn on America

With friends like Hillary...
The Hugh Hewitt Show
On my weekly appearance on The Hugh Hewitt Show, Hugh and I discussed President Obama's peculiar decision to commit America to a war it can only lose...
SteynPosts

I didn't quite believe it when I heard that America's commander-in-chief had addressed the graduating class of the Coast Guard Academy and delivered a speech about climate change. But it's true...
SteynPosts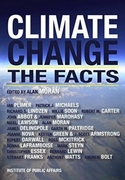 I've had a fun time out on the Earth Day airwaves talking about Climate Change: The Facts. That's the new book featuring me and some of the world's most eminent scientists...
Steyn's Song of the Week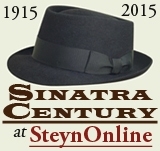 This one stayed in Sinatra's book almost to the end, mainly because he just had so much fun singing it:
Ev'ry time it rains it rains
Pennies From Heaven
Don't you know each cloud contains
Pennies From Heaven?
To be honest, I'm not sure I do know that each cloud contains pennies from heaven. But the song certainly rained down colossal amounts of pennies on Frank, as it had a generation earlier for Bing...
Seasons of Steyn
Happy Memorial Day to all our American readers. In order to observe the occasion, we're postponing our Sinatra Century song for 24 hours for a seasonal salute. My youngest will be playing with the town band in the parade, and I do believe this number is on the song list. This essay is adapted from my book A Song For The Season:
Memorial Day in America – or, if you're a real old-timer, Decoration Day, a day for decorating the graves of the Civil War dead. The songs many of those soldiers marched to are still known today – "The Yellow Rose Of Texas", "When Johnny Comes Marching Home", "Dixie". But this one belongs in a category all its own...
Mark at the Movies

In her latest incarnation as first female president-designate, Hillary Clinton enjoys the support, one assumes, of 99 per cent of Hollywood liberals. Yet it wasn't that way last time she was in the White House...
Steyn's Song of the Week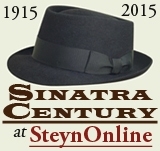 What's the connection between Frank Sinatra and Mickey Rooney?
Oh, that's easy. They were both married to Ava Gardner.
What's the connection between Frank Sinatra and William Shakespeare?
Hmm, well, lemme see...
Five Years Ago

Five years ago, a cartoonist with The Seattle Weekly, shocked by the way Comedy Central had censored "South Park" after the usual threats from violent Muslims, proclaimed May 20th as "Everybody Draw Mohammed" Day...
Mann vs Steyn
The Corner post that launched a lawsuit...