SteynPosts

On Monday, when Trevor Noah landed the gig as Jon Stewart's replacement, Salon's headline writers assured us: Right-Wing Rage At 'The Daily Show' Is About To Get Very, Very Ugly That's because Trevor Noah is a mixed-race South African, and everyone knows right-wingers are ugly racists consumed with rage over miscegenation. As it turned out, there was not a peep from rage-consumed righties, perhaps because they don't watch "The Daily Show" and had never heard of Trevor Noah, or perhaps because ...
Ten Years Ago

Terri Schiavo died exactly a decade ago - March 31st 2005 - a fortnight after her feeding tube was disconnected by order of the court. I found the idea of a probate judge sentencing persons to death deeply unsettling - and that was at a time before Mann vs Steyn and other matters made me personally aware of the appallingly low quality of jurists. The hospital ceased feeding Mrs Schiavo on March 18th and settled back to watch her spend two weeks starving to death. Here's what I wrote in The ...
Seasons of Steyn
My book Lights Out takes its title from a famous observation by Sir Edward Grey, the British Foreign Secretary, as he looked out of his window at London at dusk on the eve of the Great War: The lamps are going out all over Europe. We shall not see them lit again in our lifetime. Lights Out is about free speech (you can order personally autographed copies here, or the new eBook version at Amazon et al), and thus relevant to my current battles against the Big Climate enforcers. But let us not ...
Topical Take

The news that Senate Minority Leader Harry Reid will not contest the next election and has decided to ride that lonesome trail into the sunset of lobbying and consulting naturally reminded me of the great man's finest hour...
The Hugh Hewitt Show
Mark and Hugh discuss the unraveling of the Middle East and the intentional destruction of Germanwings Flight 9525
SteynPosts

Post-9/11 security designed to keep the bad guys out kept the bad guy in
Steyn on America

A year later, officialdom catches up with Steyn's assessment of an American deserter
Mann vs Steyn
The Corner post that launched a lawsuit...
SteynPosts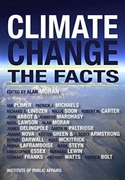 The Forbes editors seem to be operating on the curious belief that if you shove an obscure Canadian has-been into the headline it's suddenly a must-read. I am apparently to Forbes sales as putting a Kardashian on the cover is to People. So far this week:
History Says Tom Cotton And Mark Steyn Shouldn't Be Confident About Intervention In The Middle East
Plus:
A British Equity Story So Bullish That It May Even Make Mark Steyn Optimistic
In next week's Forbes:
Kate's Baby Unlikely To Be Named Mark Steyn
~Also in the news, Mike Pearl at Vice is eagerly contemplating my downfall:
I can't claim I know how this lawsuit is going to shake out, but one possible outcome is that Steyn might suddenly have to, say, publicly apologize to his arch nemesis, Michael Mann, and then write him a huge check.

That sh*t would be hilarious. And I would feel great about it...
Steyn's Song of the Week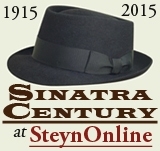 Sinatra sang a lot of Gershwin over the years, but if you had to name the most important "Gershwin song" in his book it would probably be "The Gal That Got Away" - words by Ira Gershwin, but music by Harold Arlen. He made a terrific record of it when the song was new, and then returned to it a quarter-century later to make it - in a medley with "It Never Entered My Mind" - the last great saloon-song sequence to be added to the Sinatra act.
But a lot of George Gershwin tunes stayed with him to the end, too...
Mark at the Movies

So the other night I was watching the second movie in the RED series, which is like the semi-thinking man's Expendables, and reckoning what fun it was to see a great serious actress like Helen Mirren mixing it up with an action star like Bruce Willis. And then I thought: "Hang on, when did Helen Mirren become a great serious actress?" Well, somehow she did...
Defend Free Speech!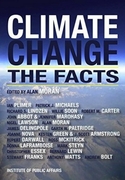 It's almost three years since I wrote a 270-word blog post about the corruption of the investigative process at Penn State under a university president since indicted and facing 20 years in the slammer for obstruction of justice and child endangerment. Michael E Mann, creator of the "global warming" hockey stick, didn't care for my post, and sued for defamation - and here we all are...