Seasons of Steyn
My book Lights Out takes its title from a famous observation by Sir Edward Grey, the British Foreign Secretary, as he looked out of his window at London at dusk on the eve of the Great War: The lamps are going out all over Europe. We shall not see them lit again in our lifetime. Lights Out is about free speech (you can order personally autographed copies here, or the new eBook version at Amazon et al), and thus relevant to my current battles against the Big Climate enforcers. But let us not ...
The Hugh Hewitt Show
On my weekly radio date with Hugh Hewitt, Hugh and I discussed the unraveling of the Middle East and Obama's coziness with Iran. But we started with the news that co-pilot Andreas Lubitz had intentionally crashed Germanwings Flight 9525 into a mountain: MARK STEYN: The salient point here, I think, is had he attempted to do this on September the 10th, 2001, the pilot would have, the captain would have been just able to open the door, get in and wrest control of the airplane - or he would have ...
SteynPosts

When I was a kid, the captain still honored the tradition of coming down the aisle and asking lucky young 'uns if they'd like to have a look at the cockpit. It's not such a thrill when you're a grown-up, but pre-9/11 on the little 12-seat puddle-jumpers I'd take from New Hampshire down to Boston and New York the pilots would keep the sliding door open for the flight and it was kind of fun to be able to watch the instrument dials and eavesdrop on their conversation. The last flight I took like ...
Steyn on America

A year later, officialdom catches up with Steyn's assessment of an American deserter
Steyn on Culture

Why are media feminists more agitated over fake rape than real rape?
SteynPosts

"Death to America!" It's not just for Americans anymore...
Mann vs Steyn
The Corner post that launched a lawsuit...
Defend Free Speech!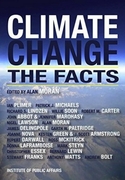 It's almost three years since I wrote a 270-word blog post about the corruption of the investigative process at Penn State under a university president since indicted and facing 20 years in the slammer for obstruction of justice and child endangerment. Michael E Mann, creator of the "global warming" hockey stick, didn't care for my post, and sued for defamation - and here we all are. Neither Mann nor I live or work in the District of Columbia, so I assumed that, having airily assented to his venue-shopping and chosen to accept the case, the DC courts would be capable of adjudicating the matter. Little did I know that, in the dank toilet of DC justice, they can, on the one hand, have two trial judges simultaneously ruling on the same case while, on the other hand, be entirely unaware of whether their own anti-SLAPP law is appealable and thus require a decision from the Appeals Court on whether the law is appealable before the appeal can be appealed.
What larks! It's over a year since I responded to Doctor Fraudpants' discovery requests, while he has objected to having to respond to mine. That's all part of the game for serial litigants like Mann: The process is the punishment. But, given that the DC justice system is apparently incapable of litigating a 270-word blog post in under 270 weeks, I'm thinking of publishing my discovery response to Mann as a souvenir book...
On the Air

I've just made my first appearance on BBC Radio 4 since 1997, when I returned to "Loose Ends" with my old chum Ned Sherrin to plug Broadway Babies Say Goodnight. Today's once-every-two-decades appearance was for a show hosted by a lady I admire very much, the composer Debbie Wiseman. For Same Tune, Different Song, Debbie wrote a melody and gave it to two different lyricists to put words to. One was our friend Don Black, Oscar-winning writer of "Born Free" plus more Bond lyrics than anybody else ...
Steyn's Song of the Week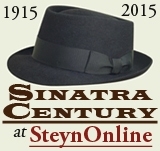 Seventy years ago, the 14th Army under the command of General Bill Slim finally liberated Mandalay and returned it to British rule. Given the popularity of this song among British military concert parties of the time, more than a few of Slim's men must have found themselves singing:
Come you back to Mandalay
Where the old flotilla lay...
Mark at the Movies

As SteynOnline's contribution to World Water Day, I thought we'd mark the 20th anniversary of a cinematic landmark - er, watermark. From 1995, Waterworld...