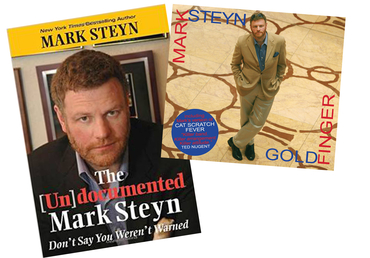 I'll be spending Black Friday on the air, guest-hosting for Rush on America's Number One radio show, live from 12 noon Eastern/9am Pacific. But I'd like to think that at least some of the folks trampling li'l ol' ladies into the dust at shopping malls up and down the land will be stampeding for my new book The [Un]documented Mark Steyn. The other day, Douglas Murray, one of the bravest commentators left in Fleet Street, snagged himself the last one in a Florida bookstore: I spot one remaining ...
SteynPosts

I spent Black Friday behind the Golden EIB Microphone sitting in for Rush on America's Number One radio show. It was a fun ride today and we discussed many things - from immigration to ISIS to impeachment - but we also talked about a man from the Colorado town of Fruitvale (seriously), who's been charged with a felony for threatening two police officers with a banana: Anyway, the big takeaway from this is it's now illegal to point a banana at law enforcement. As Harry Belafonte sang: Come, ...
Request of the Week

The SteynOnline Request of the Week was a regular midweek feature at this site for 11 years until the beginning of 2012, since when it's been on hiatus. However, we do still get requests. For example, Greg Toomey of Hamilton, Ontario: It's not strictly a Christmas song, but can you please repost your Song of the Week for "Edelweiss"? I'm not sure about bringing back our Request of the Week department as a weekly feature, but, having made it back from the hell of the DC courts to northern New ...
SteynPosts

Sex and violence
SteynPosts

Immigration injustices and environmental babe magnets
Mark's Mailbox
Readers weigh in on blockbuster movies and lackluster law suits
Steyn on the World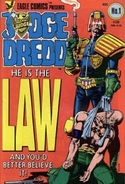 "Elections matter," declared President Obama in his 2012 victory speech. "Elections matter," he reiterated shortly before the 2014 midterms.
But it turns out they don't. Not to him...
Mann vs Steyn
The Corner post that launched a lawsuit...
Seasons of Steyn

Happy Thanksgiving to all our American readers. Here are a few Thanksgiving thoughts from me over the years. First, from on the radio with Hugh Hewitt seven years ago: HUGH HEWITT: "Thanksgiving," you write, "excepting the premature and somewhat undernourished Canadian version, is unique to America." You write that Europeans really just don't get this. MARK STEYN: No, it's very strange that Europeans don't quite understand what the Thanksgiving holiday is all about. You know, holidays in ...
Defend Free Speech!
After my own take on yesterday's court proceedings, here's a couple of other reports on the interminable case of Michael E Mann vs Free Speech. First, from The Washington Free Beacon's Elizabeth Harrington, who grabbed me after the hearing and found me in a chatty mood: "No real scientist asks a court to litigate his science," Steyn said. "Dr. [Frederick] Banting didn't, Madame Curie didn't, Einstein didn't, Sir Isaac Newton didn't. Real scientists do not look to the District of Columbia ...
Defend Free Speech!

The most interesting thing about today's hearing at the DC Court of Appeals was that Michael E Mann was a no-show
Defend Free Speech!

In the third year of Mann vs Steyn, Mark prepares for a day at the DC Court of Appeals
Steyn's Song of the Week

I love the Great American Train Song. It's a genre that has the sweep and size of the nation:
And you pull the throttle, whistle blows
A-huffin' an' a-puffin' and away she goes...
Mark at the Movies

A limousine liberal's valentine to Bill Clinton