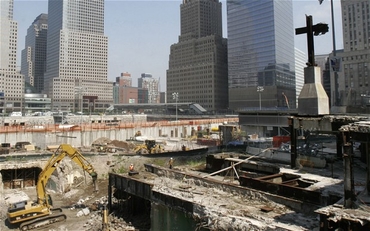 So the other night I saw the movie Non-Stop, because who doesn't enjoy watching Liam Neeson kill large numbers of people for a couple of hours? Unfortunately, it was set on a transatlantic jet flying a mere couple of hundred passengers to London, and he doesn't even get to kill all of them. So it was a bit small potatoes after Taken, where he kills approximately 30 per cent of the population of Paris, and Taken 2, where he kills approximately 40 per cent of the population of Istanbul, and, ...
Topical Take

It's that time of the year when a young man's fancy turns to ...his tax return. "Tax season," as it is called. Baseball should have a season, mating should have a season, but, when tax has a season, something is seriously wrong. Guest-hosting for Rush on Monday, I took a call from Patricia in Indiana, who's just received notice from the IRS that she's going to be audited for her 2013 taxes. Which she hasn't filed yet. Because they're not due until April 15th. So she's being preemptively ...
SteynPosts

Good news for fake Nobel Laureate Michael E Mann. Iran is launching an Islamic Nobel Prize to be named after Mustafa (ie, Mohammed). Given that he wants it so badly, maybe we can nominate Dr Mann for a Mustafa Prize. ~Speaking of "climate change", did you stay up all night to watch the all-night Senate "debate"? Me neither. Sitting in for Rush yesterday, I breezily compared the Senate's so-called "talkathon" to Kim Jong-Un's impressive 100 per cent of the vote on a 100 per cent voter turnout in ...
The Rush Limbaugh Show

I had a grand old time behind the Golden EIB Microphone today, guest-hosting for Rush, who was at a charity event. As I explained at the top of the show: So I was tootling down the interstate the other day, and I heard Rush talking about CNN cancelling this bloke called Piers Morgan, and Rush said that Americans don't want to listen to some foreigner with a snotty accent telling them everything that's wrong with their country. That's why here at the Excellence in Broadcasting Network, we have ...
SteynPosts

By popular demand, more ways to show your support for Steyn
Mark's Mailbox
Our weekly round-up of reader mail
SteynPosts
In case you missed it, here's the last seven days as seen by Mark
Mark at the Movies

The role that ensured Kim Novak's name will last as long as movies do...
The Hugh Hewitt Show
Mark talks Obama phone tapping, and Friedman phoning it in
SteynPosts
So far in this trial, the lawyers are lawyers, the parties are lawyers, and the witnesses are lawyers.
And then it all went horribly wrong...
SteynPosts

Vladimir Putin may soon be joining Michael Mann among the hallowed ranks of Nobel Laureates
Defend Free Speech!
I was sorry not to be in Madam Justice Matheson's courtroom in Toronto today. A guest-hosting stint for Rush obliged me to stay south of the border and miss what proved to be a tense point-by-point slugfest between the plaintiff's lawyer and the defendant. In The National Post, Christie Blatchford describes it thus: TORONTO — At one point, the judge begged, "Please be quiet." At another, she said wearily, "Can I ask you both to stop?" Ontario Superior Court Judge Wendy Matheson was addressing ...
Steyn's Song of the Week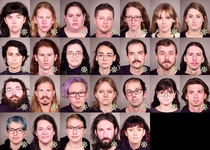 Eighty years ago this month - March 1934 - the legendary writing team of Rodgers & Hart registered for copyright a song that was to become one of their biggest hits:
Act One
You gulp your coffee and run
Into the subway you crowd
Don't breathe - it isn't allowed...
Doesn't ring any bells? Try this:
Blue Moon
You saw me standing alone
Without a dream in my heart
Without a love of my own...
Defend Free Speech!
I watched Ezra Levant's defamation trial in Toronto with an eye to my own defamation trial in Washington. Khurrum Awan, the Sole Surviving Sock from the original five Canadian Islamic Congress Sock Puppets who attempted to get my writing banned for life in Canada, is now suing Ezra for calling him a liar and an anti-Semite. Michael E Mann, the fake Nobel Laureate, is suing me, Rand Simberg and our respective publishers for calling his hockey stick "fraudulent" (that was me) and its creator a ...
Defend Free Speech!

I was distracted from my upcoming trial of the century by my comrade Ezra Levant's trial of the century...
Happy Warrior

People keep asking me whom I favor for the 2016 Republican nomination. I politely demur — and not just because it's almost three years till Election Day...
Steyn on Canada and the Commonwealth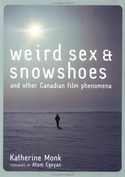 Being confined for a week to a Canadian courtroom, I have been taking a keen interest in the many laws it's possible to run afoul of up here. For example:
Your Porn Is Not Canadian Enough, CRTC Warns Erotica Channels
Defend Free Speech!
I'm not "Islamophobic" and "racist", only my writing
Mann vs Steyn
The Corner post that launched a lawsuit...