SteynPosts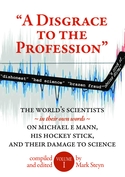 Mark will be starting the week with the great Tommy Schnurmacher on 800 CJAD in Montreal, and then Sean Hannity south of the border on Fox News. His new book, available personally autographed exclusively from SteynOnline, is officially released on Tuesday, but is already burning through its third printing. It's tickling the Top 250 at Amazon Canada, and is a big Climatology seller at Amazon US. Meanwhile, in case you missed it, here's how the last seven days looked to Steyn: The week began with ...
Defend Free Speech!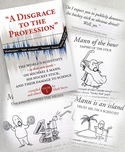 My new book is officially released on Tuesday, which means if you pre-order it on Kindle before the big day it will magically be waiting for you on your thingummajig before you even wake up in the morning. How cool is that? I'll be doing a little bit of light book-plugging through the week starting north of the border with the legendary Tommy Schnurmacher on 800 CJAD in Montreal on Monday, and south of the border with Sean Hannity on Fox News on Tuesday. Look for full details in our On the Air box at top right.
I wrote the book because climate mullah Michael E Mann attempted to sue me into silence, and it's necessary to let like-minded bullies know that that doesn't work. So my personal favorite quote on the book so far comes from Laura Rosen Cohen at Canada's Rebel Media in a piece on how fighting back works:
It's probably the longest, funniest, most savvily organized and meticulous "screw you" in the history of Western literature. It's probably a new genre.
The Hugh Hewitt Show
The only man ever to destroy the Clinton Machine is planning to do it all over again
SteynPosts

There is nothing worth reading in American newspapers and they entirely deserve to go out of business
SteynPosts

A 24-year old reporter, Alison Parker, and her cameraman, Adam Ward, were murdered on camera this morning during a "live shot" for WDBJ...
The Rush Limbaugh Show

EIB's very own Anchor Baby enjoyed a second day behind the Golden EIB Microphone...
The Rush Limbaugh Show

A few moments from Monday's guest-hosting stint
Ten Years Ago

Hurricane Katrina made landfall exactly a decade ago. It was a politically consequential act of God, which I didn't fully appreciate at the time. Here's what I had to say before, during and after, as it swept through. First, from Britain's Daily Telegraph on August 30th 2005: If memory serves, the last British hurricane warning was the one delivered - or, rather, non-delivered - by Michael Fish on the BBC: "A lady's just called in to say there's a hurricane. Hur-hur," chuckled Michael ...
Steyn's Song of the Week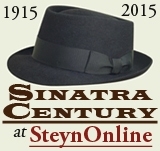 A few months ago, 20-year-old pop star Meghan Trainor gave an interview to Entertainment Weekly about her big international hit "All About That Bass", in the course of which she was asked:
Who were your idols as songwriters?

Phil Collins. And Stevie Wonder. And what always messed me up were Frank Sinatra songs, because of the lyrics and the melodies and how catchy they are. Even if I was going in to write for Rihanna, I'd put on Frank Sinatra and hear 'You may hear angels cheer/'Cause we're together'. No one writes like that anymore, because it's hard.
Defend Free Speech!

We're a few days away from the official launch of my new book, and it's already doing quite nicely at Amazon in print and Kindle - and not too shabby north of the border, too...
Defend Free Speech!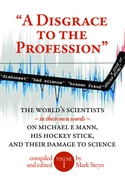 We're only a week away now from the official launch date of my new book - on September 1st, which I see that His Holiness The Pope, in a helpful promotional tie-in, has declared the first annual International Day of Prayer against Global Warming. I confess I do occasionally wonder if Pope Francis, jumping very belatedly onto the climate-change bandwagon, has gotten hold of the wrong end of the stick...
Steyn's Song of the Week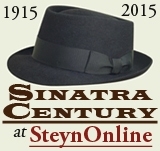 First the tide rushes in. Then you rush out and write the song...
Mann vs Steyn
The Corner post that launched a lawsuit...