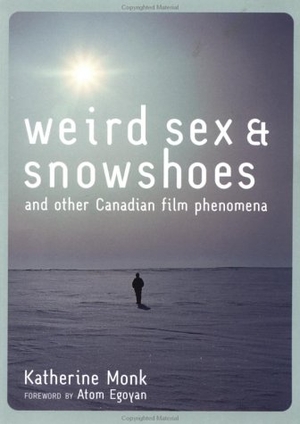 Being confined for a week to a Canadian courtroom, I have been taking a keen interest in the many laws it's possible to run afoul of up here. For example:
Your Porn Is Not Canadian Enough, CRTC Warns Erotica Channels
Apparently, this is something to do with "CanCon" - Canadian Content regulations. On the radio, the CRTC requires you to play a certain amount of Canadian music - you get points according to whether your record has a Canadian performer, a Canadian producer, a Canadian composer, a Canadian lyricist. This is to strengthen and support Canadian culture. I had no idea a similar system applies to Canadian pornography, but 'tis so:
For failing to broadcast sufficient levels of Canadian-made pornography — and failing to close-caption said pornography properly — a trio of Toronto-based erotica channels has earned a reprimand from the Canadian Radio-television & Telecommunications Commission...
The Hugh Hewitt Show
On this week's Hugh Hewitt Show, Hugh and I discussed Obama phone tapping, and Thomas L Friedman phoning it in
SteynPosts

Vladimir Putin, who is to the Crimea what Michael E Mann is to the data, may soon be joining Dr Mann among the hallowed ranks of Nobel Laureates
On The Air
Mark started the day with Toronto's Number One morning man
SteynPosts

Exposing a disgusting judge to the light of day
SteynPosts

A Toronto courtroom hosts an encore of the 2008 "human rights" cases
SteynPosts
Steyn's "rapturously received" speech in Ottawa
Steyn's Song of the Week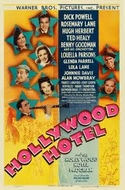 To close out our Oscar weekend, here's a Song of the Week encore as Steyn celebrates a number that's survived as the industry's theme song for three-quarters of a century...
Steyn on Stage and Screen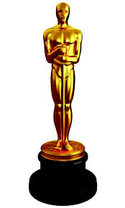 He's short. He's muscular. He has no private parts. No, not Tom Cruise. We're talking about one of that select handful of silver screen legends recognised instantly by their first name alone: Brad, Barbra, Arnie... and Oscar.
Ten Years Ago
It was a night of triumph for British film. Well, okay, it wasn't...
SteynPosts
Today, yet again, I'll be in court for the fifth day of the Ezra Levant trial. In this strange and unnecessary rerun of the Canadian Islamic Congress' three "human rights" complaints from five years ago, as Christie Blatchford mentioned yesterday, the lawyers are lawyers, the parties are lawyers, and the witnesses are lawyers. And then it all went wrong...
Yesterday afternoon, in a bit of idle chit-chat with the lawyer-plaintiff's lawyer's co-lawyer, Angela Chaisson, I complained that the last three witnesses had all been lawyers - my old friend Julian Porter, QC; my not so old but reasonably genial accuser from the Maclean's case, Naseem Mithoowani; and the plaintiffs' counsel from the British Columbia trial, Faisal Joseph.
So I was somewhat lawyered out. Unfortunately, after three back-to-back lawyer-witnesses, the first non-lawyer to be heard in this trial turned out to be a total loon...
Defend Free Speech!
I'm not "Islamophobic" and "racist", only my writing
Defend Free Speech!
The Ayatollah Khomeini's settled science
Mark's Mailbox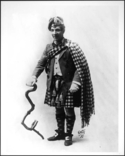 Harry Lauder, climate scientist, leads off another lively round-up of reader mail
In the News

A cornucopia of Steyn media appearances...
Defend Free Speech!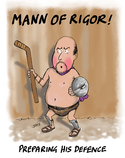 Are Dr Mann's nipples protected by copyright?
Mann vs Steyn
The Corner post that launched a lawsuit...