Request of the Week

The SteynOnline Request of the Week was a regular midweek feature at this site for 11 years until the beginning of 2012, since when it's been on hiatus. However, we do still get requests. For example, Greg Toomey of Hamilton, Ontario: It's not strictly a Christmas song, but can you please repost your Song of the Week for "Edelweiss"? I'm not sure about bringing back our Request of the Week department as a weekly feature, but, having made it back from the hell of the DC courts to northern New ...
SteynPosts

I started the day with one of my favorite interviewers, John Oakley on Toronto's AM640. I don't think the audio's been posted by the station, but it was a wide-ranging discussion, and by "wide-ranging" I'm talking octaves: John began with a burst of my high falsetto from "All I Want For Christmas Is You". After that, we moved way down low to talk about Bill Cosby and Jian Ghomeshi, and then the looting in Ferguson, Missouri and elsewhere. On Ferguson, I reiterated my long-held belief that ...
SteynPosts

As Thanksgiving week begins, a couple of turkey nuggets... ~The President's drive-by amnesty for however many bazillion fine upstanding members of the Undocumented-American community is particularly revolting to those of us chumps who were suckered into going through what passes for the legal immigration process in this country. Over at Powerline, an immigration lawyer points out one of the consequences of Emperor Barack's proclamation: The proposed executive action on immigration (or whatever ...
Mark's Mailbox
Thank you for another lively bunch of letters, and for your continued support, via our SteynOnline gift certificates and various seasonal specials from the Steyn store, for my pushback against the Big Climate enforcers. I'll be in court in Washington this week to hear Michael E Mann take on my co-defendants. I'll be there as an amicus curiae, notwithstanding that I don't feel that amicable toward a curia that, on a case full of out-of-town parties, schedules oral arguments for the Tuesday ...
Steyn on the World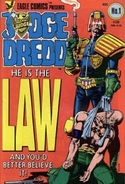 "Elections matter," declared President Obama in his 2012 victory speech. "Elections matter," he reiterated shortly before the 2014 midterms.
But it turns out they don't. Not to him...
Steyn on America

President Obama dishonors an American's death
Defend Free Speech!
After my own take on yesterday's court proceedings, here's a couple of other reports on the interminable case of Michael E Mann vs Free Speech. First, from The Washington Free Beacon's Elizabeth Harrington, who grabbed me after the hearing and found me in a chatty mood: "No real scientist asks a court to litigate his science," Steyn said. "Dr. [Frederick] Banting didn't, Madame Curie didn't, Einstein didn't, Sir Isaac Newton didn't. Real scientists do not look to the District of Columbia ...
Defend Free Speech!

The most interesting thing about today's hearing at the DC Court of Appeals was that Michael E Mann was a no-show. In this interminable procedural bollocks now well into its third year, he's supposedly the plaintiff - and yet in the last two years he has shown up in court on precisely one occasion. Dr Mann is not merely a fraud as a Nobel Laureate and a fraud as an octuply "exonerated" scientist, he's a fraud as a plaintiff, too. I have learned over the years to have a particular contempt for ...
Defend Free Speech!

It probably won't be as exciting as the Ferguson grand jury decision - although, if it goes badly for Dr Mann, we could well see enraged mobs of climate scientists rampaging through downtown Washington hurling tree rings through convenience-store windows. However, on Tuesday morning, I'll be at the DC Court of Appeals to hear oral arguments between Nobel Fauxreate Michael E Mann and my co-defendants National Review, Rand Simberg and the Competitive Enterprise Institute. This morning I gave an ...
Steyn's Song of the Week

I love the Great American Train Song. It's a genre that has the sweep and size of the nation:
And you pull the throttle, whistle blows
A-huffin' an' a-puffin' and away she goes...
Mark at the Movies

A limousine liberal's valentine to Bill Clinton
Mann vs Steyn
The Corner post that launched a lawsuit...