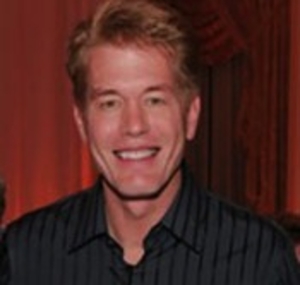 Kit Carson was Rush Limbaugh's Chief of Staff, so Rush dubbed him "H R" - as in H R Haldeman, who fulfilled the same role for Richard Nixon. The dramatis personae of the Nixon White House aren't quite as reflexively familiar to an unassimilated foreign guest-host such as myself, and it took me awhile to get on top of it: on one early show, I referred to him as "R F", which bemused him. "Where did that come from?" he asked. After thinking about it, I figured I must have confused H R with R F, the studio boss of "Monumental Pictures" in Singin' In The Rain.
Kit liked that. He had been an actor, dreaming of Broadway, not talk radio. But 27 years ago he accepted a job with a guy whose radio show was growing a little faster than he could handle...
On the Air
Just ahead of tomorrow's live appearance at Indigo Books in Toronto, Mark joined Ezra Levant on Sun News to chew over the jihad and political correctness. Click below to watch: Today, Tuesday, Mark checks in with his old National Post colleague Don Martin on CTV's "Power Play", just after 5pm Eastern/2pm Pacific, and later he'll swing by Michael Coren's show. ...
SteynPosts
Just ahead of my live appearance in Toronto this Wednesday, I'm interviewed by Joseph Brean in this morning's National Post. The subject is free speech, from Rushdie to Charlie: "Free speech has to include the right to insult Islam," Mr. Steyn said. "Not because necessarily anyone approves of insulting Islam, but simply because free speech by definition is for the stuff you don't approve of...
SteynPosts
In case you missed it, here's how the last seven days looked to Mark
The [Un]documented Mark Steyn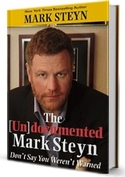 Mark is a little under the weather this weekend, and resting up before his live appearance in Toronto this Wednesday. But his excruciating pain momentarily lessened when he read this review of The [Un]documented Mark Steyn by Charles C W Jang in The Dartmouth Review:
The Hugh Hewitt Show
On Thursday I kept my regular date on The Hugh Hewitt Show, where Hugh took me on a quick tour of a crumbling world...
SteynPosts

President-in-Waiting Hillary Rodham Clinton is already giving out signals that a mere 40-car motorcade may no longer be enough...
On the Air
Steyn on free speech and political correctness
SteynPosts

Climate change, yes; foreign policy, no
Steyn's Song of the Week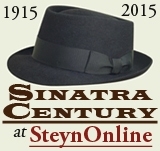 We're spending this weekend with the Isham Jones/Gus Kahn end of the Sinatra songbook. Following "It Had To Be You" on Friday, here's a song Frank sang for almost half-a-century from June of 1940, as the new boy vocalist with a hit orchestra, to deep into the 1980s, as a lion in winter jumpin' all over a hard-swingin' band...
Seasons of Steyn

To all our pals Down Under, we hope you're having a terrific extended Australia Day weekend. Alas, even in the Lucky Country, the battle for freedom of expression is not going as well as it might...
Mark at the Movies

Clint Eastwood is pushing 85 and still a player in Hollywood. I haven't yet seen American Sniper, but I'm impressed to see he can still annoy all the right people. For our Saturday movie date this week here's an Eastwood movie - produced, directed and indeed scored by Clint - that I'm fond of. It won Sean Penn and Tim Robbins the 2003 Best Actor and Best Supporting Actor Oscars, the first time a movie had won both since Ben Hur. I liked the movie for reasons other than Messrs Penn and Robbins: ...
Steyn's Song of the Week

A decade after Frank Sinatra recorded "It Had To Be You", it turned up in the blockbuster romantic comedy When Harry Met Sally. There's a lot of songs in the film - Ella and Louis, Allman Brothers, Ray Charles... It was 1989, and we were in the early stages of what I think of as the age of jukebox scoring...
SteynPosts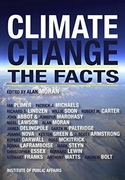 As I mentioned the other day in relation to Michael E Mann's latest "hockey stick", I'm honored to be alongside some of the most eminent scientists and some of the most rollicking commentators in a new book called Climate Change: The Facts...
Mann vs Steyn
The Corner post that launched a lawsuit...