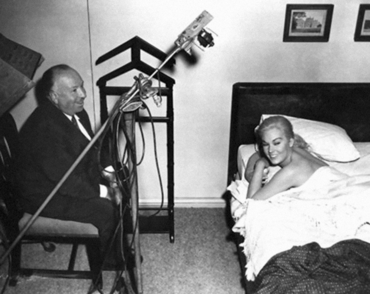 The nearest thing to a Golden Age star at this year's Oscars was Kim Novak, and her appearance set Twitter a-flutter, and not in a good way. I prefer to remember her the way she was when I, very briefly, met her, at the time of her last movie, Mike Figgis' Liebestraume (1991). She was a beautiful middle-aged woman then, but she didn't enjoy the experience, and so it proved to be her final film. More of a distant vision of a star than the real thing, Miss Novak gave two good performances in two very different Sinatra films (The Man With The Golden Arm and Pal Joey), and one other role ensured that she will last as long as movies do...
SteynPosts
In case you missed it, here's the last seven days as seen by Mark
Happy Warrior

People keep asking me whom I favor for the 2016 Republican nomination. I politely demur — and not just because it's almost three years till Election Day, and at this stage in the 2008 cycle I'm not sure I'd ever heard of Barack Obama...
The Hugh Hewitt Show
Mark talks Obama phone tapping, and Friedman phoning it in
SteynPosts

Vladimir Putin may soon be joining Michael Mann among the hallowed ranks of Nobel Laureates
On The Air
Mark started the day with Toronto's Number One morning man
SteynPosts

Exposing a disgusting judge to the light of day
SteynPosts

A Toronto courtroom hosts an encore of the 2008 "human rights" cases
SteynPosts
Steyn's "rapturously received" speech in Ottawa
Steyn's Song of the Week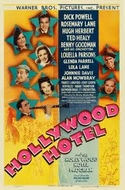 To close out our Oscar weekend, here's a Song of the Week encore as Steyn celebrates a number that's survived as the industry's theme song for three-quarters of a century...
Mann vs Steyn
The Corner post that launched a lawsuit...
Defend Free Speech!

I was distracted from my upcoming trial of the century by my comrade Ezra Levant's trial of the century in Ontario Superior Court last week. However, in my few moments outside court, I did have a chance to catch up with both legal and scientific friends in Toronto to help prepare for serving discovery requests on Michael E Mann, deposition of Dr Mann, my counterclaim against Mann, and various other matters. I also found Ezra's performance in court yesterday hugely inspiring. (You can read more ...
SteynPosts
Today, yet again, I'll be in court for the fifth day of the Ezra Levant trial. In this strange and unnecessary rerun of the Canadian Islamic Congress' three "human rights" complaints from five years ago, as Christie Blatchford mentioned yesterday, the lawyers are lawyers, the parties are lawyers, and the witnesses are lawyers. And then it all went wrong...
Yesterday afternoon, in a bit of idle chit-chat with the lawyer-plaintiff's lawyer's co-lawyer, Angela Chaisson, I complained that the last three witnesses had all been lawyers - my old friend Julian Porter, QC; my not so old but reasonably genial accuser from the Maclean's case, Naseem Mithoowani; and the plaintiffs' counsel from the British Columbia trial, Faisal Joseph.
So I was somewhat lawyered out. Unfortunately, after three back-to-back lawyer-witnesses, the first non-lawyer to be heard in this trial turned out to be a total loon...
Steyn on Canada and the Commonwealth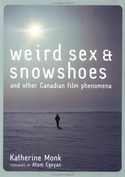 Being confined for a week to a Canadian courtroom, I have been taking a keen interest in the many laws it's possible to run afoul of up here. For example:
Your Porn Is Not Canadian Enough, CRTC Warns Erotica Channels
Defend Free Speech!
I'm not "Islamophobic" and "racist", only my writing
Defend Free Speech!
The Ayatollah Khomeini's settled science
Mark's Mailbox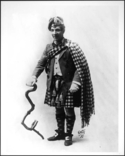 Harry Lauder, climate scientist, leads off another lively round-up of reader mail on everything from eugenics from Hugh Jackman