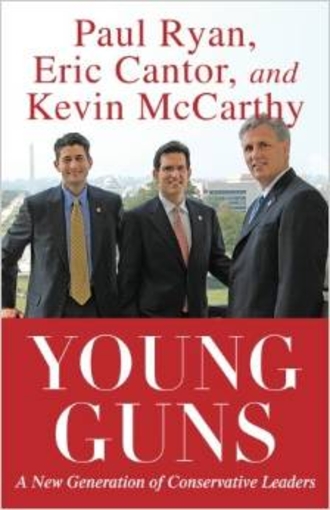 Paul Ryan for Speaker? I like this bit at the end of Pat Buchanan's latest column:
After the GOP capture of the House in 2010, Ryan, with new Majority Leader Eric Cantor and Majority Whip Kevin McCarthy, wrote a book about what they were going to do, titled, "Young Guns."

"Young Guns" Cantor and McCarthy are now lying toes up in the OK Corral, and if Paul Ryan becomes speaker, he will end up the same way.
The guns were young but they were shooting the same old blanks.
~My Copenhagen comrade Douglas Murray writes a strong piece today on the triumph of the Islamic enforcers:
A few days before the Mohammed cartoons' anniversary, Mark Steyn, Henryk Broder and the Norwegian editor Vebjoern Selbekk addressed a conference in Denmark to commemorate the anniversary of the cartoons. It was held in the Danish Parliament, the only building there now deemed safe enough to withstand the now-traditional attack from the Islamic Blasphemy Police. Anticipating a terrorist attack, the UK Foreign Office and U.S. State Departments both warned their citizens to stay away from the area of the Parliament building that day. The restaurant in which we were meant to be having dinner cancelled the booking; they realized, when police and security officers scouted out the building in advance, who the guests might be....
Topical Take

Ninety years ago today - October 13th 1925 - Margaret Hilda Roberts was born in Grantham, an English market town in the East Midlands. Raised in a flat above her father's grocery shop, she grew up to become a research chemist, a barrister, and finally a politician - and one of the rare consequential ones, those who shape events as opposed just to stringing along with them. Mrs Thatcher's success bred a lot of resentment, not least among the resentful twerps of her own party. I see that, to mark ...
SteynPosts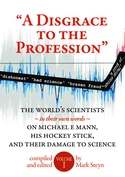 This coming week Mark will be out and about promoting his new book. He's also honored to be part of an 800th birthday celebration of Magna Carta. Meanwhile, in case you missed it, here's how the last seven days looked to Steyn: The week began with an American singer singing a Canadian arrangement of a Welsh song about an English lane. ~Monday saw our most-read piece of the week, as Mark considered Taliban proverbs, lesbian bishops, and the very very very teeny teeny teeny teeny percentage of ...
Defend Free Speech!

There are not many takers for free speech these days, especially among the young
On the Air
A sneak preview of Mark and John Stossel on this weekend's Fox News documentary special "Censored in America"
The Rush Limbaugh Show

A few moments from Mark's Thursday guest-hosting stint on America's Number One radio show
The Rush Limbaugh Show

A few moments from Mark's Wednesday guest-hosting stint on America's Number One radio show
Steyn on the Oakley Show
Mark and John talk poseur politics
Hannity on Fox News

With apportionment like this, who needs a pathway to citizenship?
Mann vs Steyn
The Corner post that launched a lawsuit...
SteynPosts

Happy Thanksgiving to our Canadian readers and Happy Columbus Day to our American readers. As to whether Canadians will have much to be thankful for in a week's time, we'll address the election polls momentarily. ~On this Columbus Day, it's the Old World that's being re-made into a New World. Bruce Bawer writes: Few readers of this website will be unaware that over the last several years plenty of books, including my own While Europe Slept, have warned about the present and future effects of ...
Steyn's Song of the Week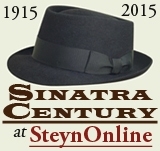 We've been spending a little time this Columbus Day weekend with a man who was born in Columbus, Ohio exactly a century ago - October 10th 1915 - and was at Sinatra's side for some of his most thrilling records of the Fifties and Sixties: Harry "Sweets" Edison, whose trumpet mute was a big part of Frank's Capitol sound.
When you're as good a jazz player as Edison, studio sessions aren't really what you want to do. You'd much rather be in some night spot with a handful of other guys taking a full chorus for every solo...
Mark at the Movies

For America's Columbus Day weekend, here's a film by Chris Columbus. Oh, wait, that's a different Chris Columbus? Too late. We'll save our hommage to Ali MacGraw and Richard Benjamin in Goodbye, Columbus until next year's holiday. But this Chris Columbus is the fellow who beat out Steven Spielberg, Rob Reiner and others to win the chance to bring J K Rowling's Harry Potter series to the big screen. For our weekend movie date, here's the film that launched the then very young Harry, Hermione and ...
Steyn's Song of the Week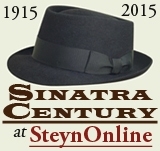 Frank Sinatra and Nelson Riddle hit it off almost immediately at Capitol Records but one of their few arguments in those early days was about the backgrounds Frank was singing over. He didn't like it too complicated or "too busy" or "dense" when he was setting up a song - the mood, the story. "Don't write a concerto behind me," as he once snapped at Riddle...
Request of the Week

The decadent detachment of our ruling elite
Defend Free Speech!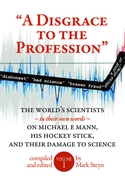 That headline comes from Instapundit's characterization of my new book, and it may be the pithiest summation, although this one from Laura Rosen Cohen is also among my favorites:
It's not punching back twice as hard, or even thrice as hard.

It's punching back something like eleventy bazillion gazillion times as hard.

It's probably the longest, funniest, most savvily organized and meticulous "screw you" in the history of Western literature...