Defend Free Speech!

We're a few days away from the official launch of my new book, and it's already doing quite nicely at Amazon in print and Kindle - and not too shabby north of the border, too. And it's Number One on the Climatology Hit Parade. Keep an eye on our right-hand sidebar for news of any media appearances by yours truly when the book is officially released next week. "A Disgrace to the Profession" is about the most famous science graph of the 21st century and its inventor - Michael E Mann, the Big ...
The Rush Limbaugh Show

America's Anchorman, Rush Limbaugh, returns to the airwaves tomorrow, so, as EIB's very own Anchor Baby, I enjoyed a second day behind the Golden EIB Microphone. You can find a few moments from the show here: The Republican Party has become the party of 'Nothing Can Be Done.' It's the Council of Despair. Donald Trump is the symptom, but the disease is a do-nothing Republican Party. I asked the question during the show "What is the Republican Party for?" I'm not sure I got a satisfactory answer. ...
The Rush Limbaugh Show

America's Anchorman, Rush Limbaugh, was away today, so, as EIB's very own Anchor Baby, I was honored to step in. You can find a few moments from the show right here: You should always listen very carefully when the media are telling you what they don't want you to talk about, and that's what's been going on since Trump brought up birthright citizenship. We discussed Trump, immigration, and their combined effect on the Republican Party. A certain must-read new book also came up: Whether you're ...
SteynPosts

This evening I joined Steve Malzberg on Newsmax TV to talk over Hillary's server, Trump's surging, and the strange state of play in both the Democrat and Republican races. Click below to watch: ~I'll be starting the week back behind the Golden EIB Microphone, guest-hosting for Rush on America's Number One radio show. Hope you can tune in Monday and Tuesday starting at 12 noon Eastern/9am Pacific for a rollicking three hours. ~Re the book Steve was kind enough to mention, it's called "A Disgrace ...
The Hugh Hewitt Show
On my weekly appearance with Hugh Hewitt, we discussed the latest revelations re 45th President presumptive:
HUGH HEWITT: Mark, I have a proposition. No other politician in the western world in any democracy – whether ours, Canada, Great Britain, Australia – could survive the conduct that Hilary Clinton has engaged in whose last name was not Clinton. Agree or disagree?
On the Air

A wide-ranging two-hour radio conversation with Mark, his old boss Conrad Black and Chicago radio legend Milt Rosenberg
Mann vs Steyn
The Corner post that launched a lawsuit...
SteynPosts

A 24-year old reporter, Alison Parker, and her cameraman, Adam Ward, were murdered on camera this morning during a "live shot" for WDBJ Channel 7 in Roanoke, Virginia. Their killer was a "disgruntled" on-air colleague "Bryce Williams", whose real name was Vester Lee Flanagan. After uploading additional video of him shooting his co-workers to Facebook and Twitter, Flanagan attempted to take his own life but, as I write, is reported to be still alive. The victims are white, their killer is black ...
Defend Free Speech!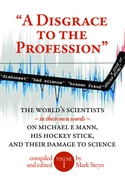 We're only a week away now from the official launch date of my new book - on September 1st, which I see that His Holiness The Pope, in a helpful promotional tie-in, has declared the first annual International Day of Prayer against Global Warming. This seems an odd priority, even for a social-justice pontiff, at a time when the oldest Christian communities on the planet are being exterminated (ISIS has just razed a 1,500-year-old Catholic monastery at Qaryatain, and with it the earliest Christian frescoes in Syria). I confess I do occasionally wonder if Pope Francis, jumping very belatedly onto the climate-change bandwagon, has gotten hold of the wrong end of the stick.
If he has, I'm happy to ship the pontiff an autographed copy of the right end of the stick. So here it is:
"A Disgrace To The Profession":
The World's Scientists - In Their Own Words - On
Michael E Mann, His Hockey Stick And Their Damage To Science
Volume One
It's a groovy title, I think you'll agree. Personally autographed copies are available right now at the SteynOnline bookstore. But, if you can live without my cheery greeting, you can pre-order it from Amazon in print and Kindle...
Steyn's Song of the Week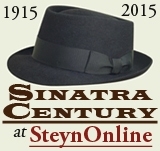 First the tide rushes in. Then you rush out and write the song...
Mark at the Movies

A thriller as ridiculous as Hillary's server security
Steyn's Song of the Week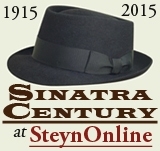 I've always loved songs that use magic as an image of romantic seduction...
Defend Free Speech!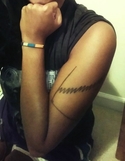 Before we start, a quick addendum to my post about "science journalist" David Appell's false accusation that I doctored a quote in my new book. Mr Appell has now withdrawn the charge...