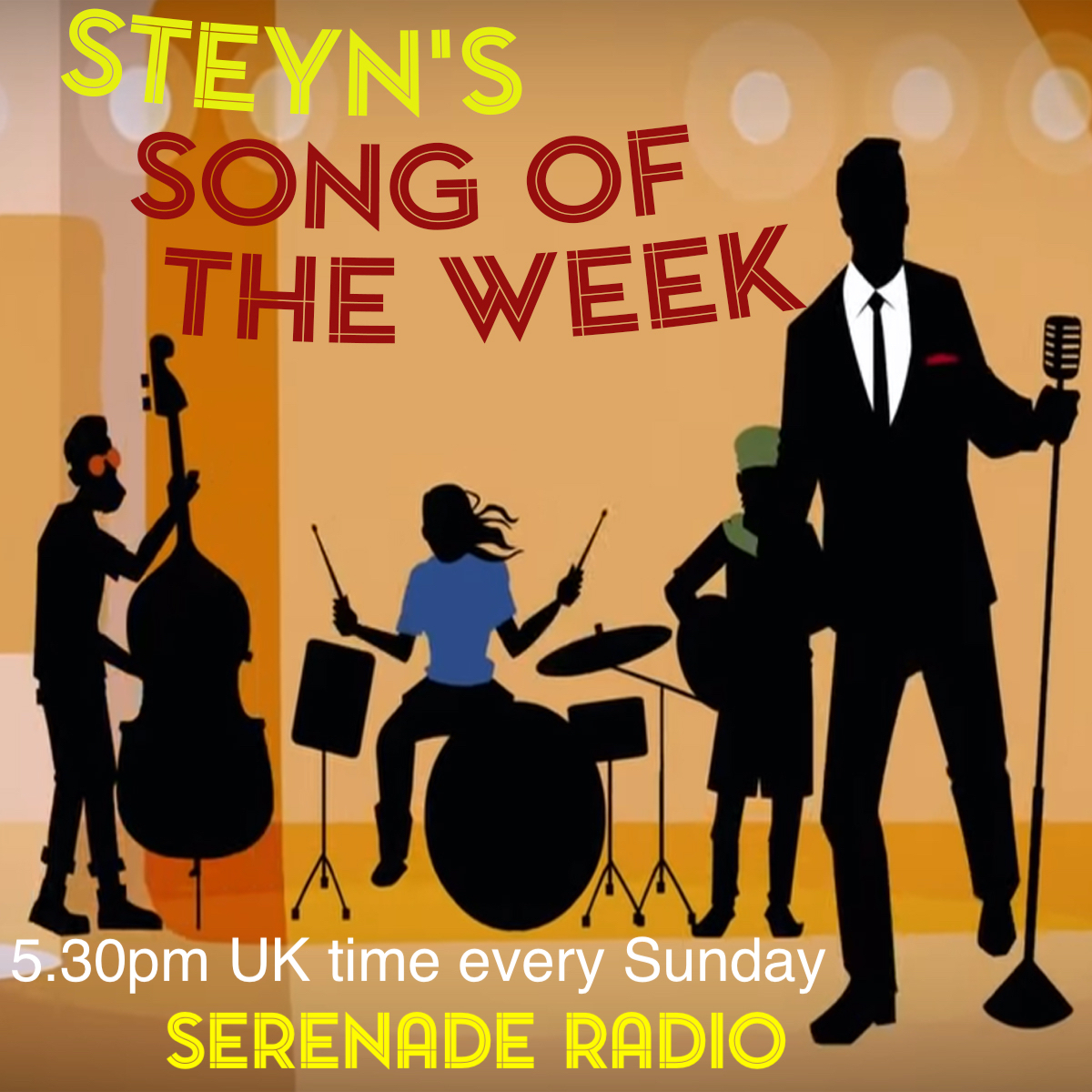 If you enjoy Steyn's Song of the Week at SteynOnline, please note that there will be a live stage edition during the 2023 Mark Steyn Cruise - along with many other favourite features from SteynOnline and The Mark Steyn Show. More details here.
Andy Razaf died fifty years ago - February 3rd 1973, in North Hollywood. He was one of the most successful black songwriters of his generation, but, had it not been for the French military, he would have had an entirely different life - as Mark recounts in a special Serenade Radio edition of Steyn's Song of the Week.
Click above to listen.
This airing of our Song of the Week is a special presentation of The Mark Steyn Club. Thank you for your kind responses to this series. Of last week's selection, Gary Perlman, a First Week Founding Member from Tokyo, writes:
What a great episode on one of my favorite songs. I wish I could un-hear Buddy Greco's version, especially his twisted take on one of the song's best lines: 'I'm all alone when I lower my lamp/That's why the lady is a tramp.' In other words, she's a tramp because she's not a tramp – a line worthy of Oscar Wilde.

That's not the first time the song has been misunderstood (starting with Rita Hayworth's reaction in Pal Joey – did Sinatra not get it either?), but Greco is basically writing a different song here. Ah, well. While some of the song's references could stand updating (how about 'National Enquirer' instead of 'I follow Winchell'?) and maybe expanding from its New York-centric perspective (like the joys of Coney Island beaches and Central Park Lake rowing), it's still one of the wittiest numbers ever written. Thank you for this.

Great to see you back on camera. Wishing you a full and speedy recovery.
Thank you, Gary. We do enjoy your comments on the show. Steyn Club members are welcome to respond to this week's show below. Alternatively, anybody can leave them over at Serenade Radio, where they love hearing from listeners.
Steyn's Song of the Week airs thrice weekly on Serenade Radio in the UK, one or other of which broadcasts is certain to be convenient for whichever part of the world you're in:
5.30pm Sunday London (12.30pm New York)

5.30am Monday London (4.30pm Sydney)

9pm Thursday London (1pm Vancouver)
Whichever you prefer, you can listen from anywhere on the planet right here.