In case you missed it, here's another moment from this year's Mark Steyn Christmas Show. As radio listeners will have heard Mark complain earlier this month, Denis and Agnès from his favorite boulangerie, the Owl's Bread in Magog, Quebec, had some difficulty getting their wonderful bûche de Noël past US Homeland Security. Steyn is not a man to take his dessert orders from the federal government:
William Housey tweets:
What a great family friendly Christmas show. Listened, learned, laughed, and imagined eating that French pastry.
Some things shouldn't be left to your imagination, William. Hop in the car and treat yourself to one of Denis' bûches de Noël. It's worth the drive (or flight, or ocean voyage).
For more from The Mark Steyn Christmas Show, here's Mark and his piccolo pal Claire McInerney with the tale of "The Christmas Glow Worm"...
...and here's one of his favorite singers (and actresses), Linda Purl, with a medley of "God Rest Ye Merry, Gentlemen" and "Santa Claus Is Coming To Town". Some of the gentlemen got a little frisky. Jim Brannen:
I still have a crush on Linda Purl.
We can't blame you for that, Jim. Also on this year's show:
~Dame Siân Phillips recalling Dylan Thomas and "A Child's Christmas In Wales";
~the story of Snowflake Bentley of Jericho, Vermont;
~Irish tenor Anthony Kearns with an Irish Christmas classic, "The Wexford Carol";
~Steyn hitting a new high, as he and the girls taking a wild ride on the biggest Christmas hit of the past 25 years;
~and jazz great Russell Malone and his quartet bring a musical surprise for Mark: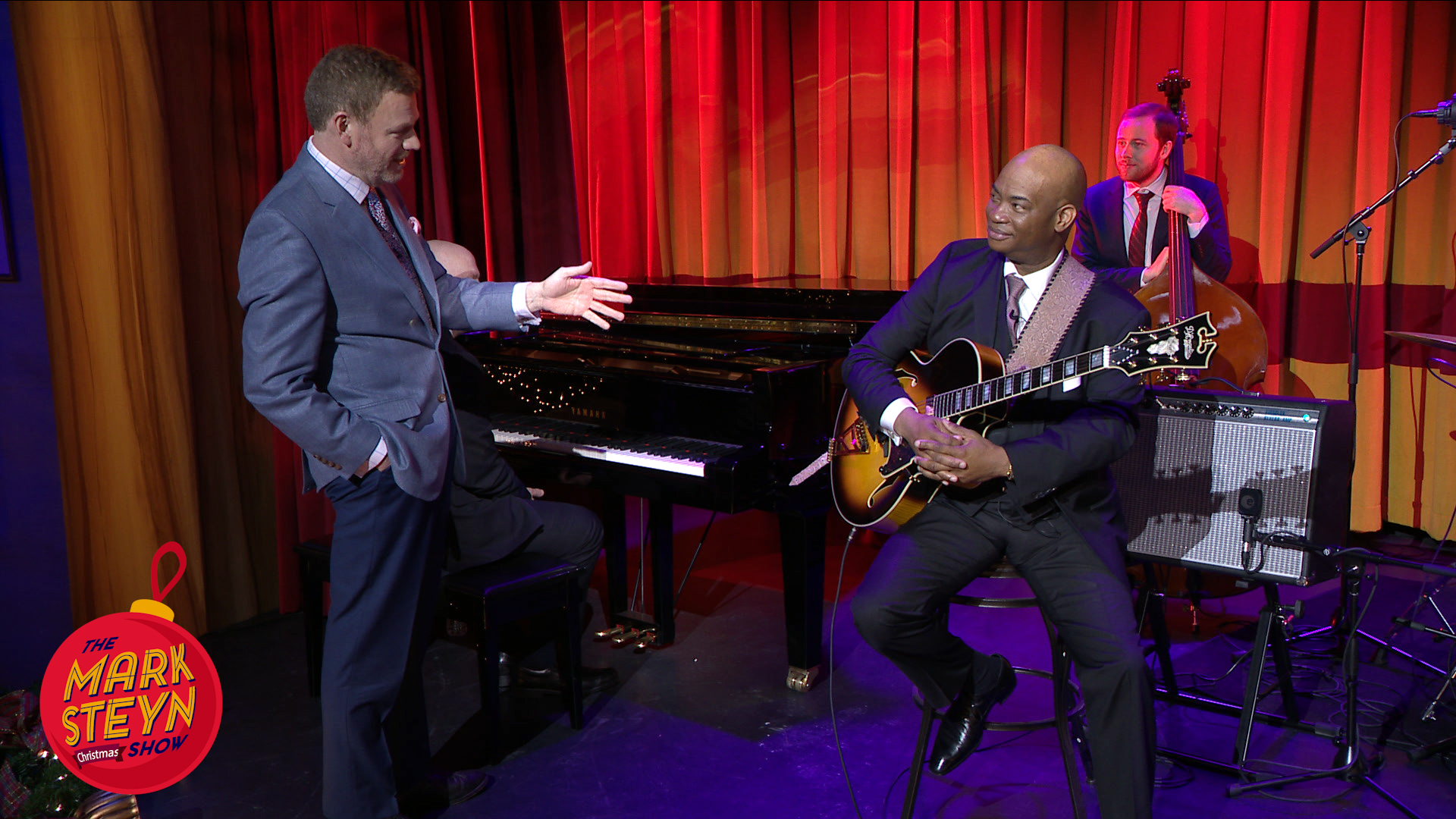 Glen Flint says:
We enjoyed all the great music, especially Russell Malone and Christmas Time! Please let us know how to join your syndicate of bûche de Noël bootleggers.
If you didn't catch the show, we'll try to post a few other moments over this Christmas weekend.
PS For some ghosts of Christmas past, see here.