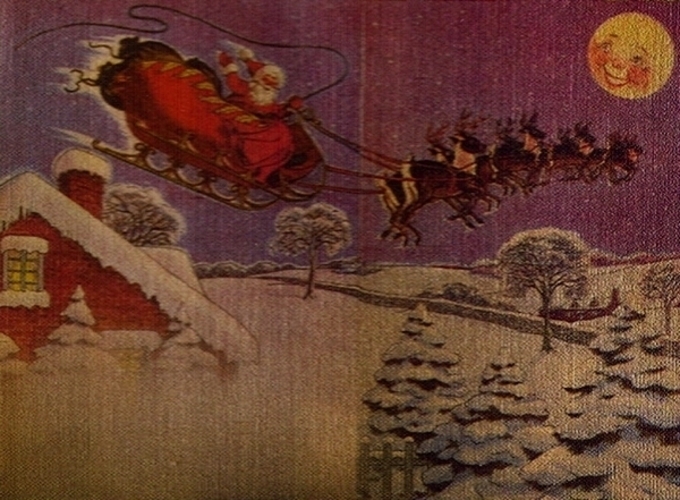 Wherever you are around the world, from New Hampshire to New South Wales, Quebec City to Kuala Lumpur, we wish you the merriest this December 25th. Herewith for your Christmas viewing and listening and reading pleasure, a few festive moments. Video first, with essays and audio to follow, and starting with Mark's Christmas wish to you:
Mark tells the story behind "Have Yourself a Merry Little Christmas" here.
If you prefer more traditional carols on this day, here's a glorious voice matched to the perfect music - "The Wexford Carol" sung by an authentic Wexfordian, Anthony Kearns:
We're glad Anthony stuck around for his second carol - "Adeste Fidelis".
From across the Irish Sea Dame Siân Phillips shares some recollections of Dylan Thomas and "A Child's Christmas in Wales:
Nadolig Llawen to all our Welsh readers and listeners and viewers.
Mark has always loved Russell Malone's guitar playing, and last year he invited Russell and the quartet to surprise him with something Christmassy. They made a good call:
If you thought Steyn's backing vocalists on "Have Yourself A Merry Little Christmas" up above were rather more competent than he, here's the wonderful Emma Kershaw stepping forward to perform the unknown original lyric to a big Eighties pop hit, prefaced by Mark and the Oscar-winning author Tim Rice recalling the story behind the song:
Last year, Mark was looking forward to tucking in to a delicious bûche de Noël from his favorite patisserie - the boulangerie Owl's Bread in Magog, Quebec. Unfortunately, the Department of Homeland Security had other ideas:
For our final video, here's Linda Purl, a fixture on American TV screens from "Happy Days" to "Matlock" to "The Office", with a tender affecting performance of a classic Christmas ballad:
Click on the links below for a cornucopia of Yuletide delights from the Santa Steyn grotto - carols and lessons, movies and memories:
THE PERFECT "PERFECT CHRISTMAS" BOOK
and this year's special presentation:
Steyn reads Charles Dickens' A CHRISTMAS CAROL
Mark will be back on air at "Fox & Friends" bright and early on Boxing Day morning. We hope you have a Merry Christmas - and, as Tiny Tim would say, "God bless us, every one!"