Seasons of Steyn
As I've said before, I quite miss doing the Saturday parody column in The Daily Telegraph, which I always enjoyed just as a kind of work-out. You fall back on formula, of course, and one of the old reliables is to take one news story and tell it in the form of another. Twelve years ago, there was a small item in the Telegraph about a Berkshire vicar who'd horrified the children at his service by telling them that Father Christmas could not "scientifically exist", while the same week the paper had run a magnificently deranged screed by Harold Pinter attacking the United States as a "bloodthirsty wild animal". It was the work of moments to take the anti-American playwright and the anti-Santa vicar and magically merge the two stories:
Youngsters at a Christmas carol service were devastated this week after the vicar told them Santa Claus was dead and his reindeer had been vaporised shortly after take-off.
Preaching at the church of St George of the Galloways, the Reverend Harold Pinter informed his young flock that the real Santa had been assassinated on Christmas Eve 1977 by the Shah's secret police using Washington-supplied cruise missiles, and that the present "Santa" was a CIA stooge with an obvious false beard.
Children as young as two covered their ears and ran screaming from the church as the vicar explained at length how the "holidays" were now just a front for US foreign policy.
"George W Bush says he's dreaming of a white Christmas," sneered the Reverend Mr Pinter. "But for the rest of us it's a nightmare. I wake up feeling like a man trapped in a decorative snow globe with his face pressed up against the glass howling, 'Let me out of here', only to be buried under another ton of artificial flakes."
While parents glanced nervously at each other, the vicar continued with his homily. "'If you're not with us, you're against us,' declares Bush. He says he's making a list, checking it twice, gonna find out who's naughty or nice. Quite right. Look in the mirror, chum. Which side of the list do you belong on? It's George Bush in all his festive hysterical ignorance who loads up his weapons of mass distraction and insists on dropping them down every chimney in the world. Come on, it's lovely weather for a slay ride together with you, chum."
Although many toddlers had to be escorted from the church, older boys and girls shrugged off the vicar's horrific catalogue of seasonal gore. "He does this sermon every Christmas," said Cameron, the eight-year-old son of television favourite Ulrika Jonsson. "And most months in between, too. The best bit is when he describes how the Easter Bunny had his throat cut on the orders of Don Rumsfeld in 1983 and that he's now just Ferdinand Marcos in a protective rabbit suit."
"You know Dasher and Dancer and Prancer and Vixen?" Mr Pinter asked rhetorically. "Forgotten. No longer referred to. Millions of dead reindeer slaughtered, their blood streaking the ice all around Santa's Workshop. Never mentioned. Millions of elves born without genitals. But you never hear about them.
"Rudolph the Red-Nosed Reindeer had a very shiny nose," he continued, "and, if you ever saw it, you would even say it glows. You know why that is? Depleted uranium. Oh, yes, don't worry, he can still guide your sleigh tonight. It's not hard to follow a reindeer whose rectum is leaking radioactive blood across the sky, is it?"
"I think I'll just pop out for a cup of tea in the church hall," said Ulrika, squeezing along the pew. "See if the trauma counsellors have arrived yet."
"But people don't forget," roared Mr Pinter. "The seven Iraqi children not yet killed by America and Britain jumping up and down in the street shouting, 'Death to the Great Santa', they don't forget. They don't forget the torture and mutilation of the Tooth Fairy. When they wake up one morning and find Frosty the Snowman standing in the front garden, they know it's Dick Cheney, watching them. Things like that don't just happen in Holland Park."
A faraway look came into the Reverend Mr Pinter's eyes. "Santa Nista. Now there was a Santa. The people's Santa. He came to tea at the vicarage with Antonia and me. He wore military fatigues, not blood-soaked red so your big saggy American arse looks like the world's most genetically modified tomato."
Then, in a passage that stunned even hardened primary schoolchildren, the vicar savaged the man he called "Washington's lickspittle", Bob the Builder.
"Can you fix it?" he cried. "Better believe they've fixed it, chum. Everybody's talking about a poison gas attack on the Underground, but nobody mentions Scoop and Bob have been digging up the road in front of Mrs Potts's. If there is a gas attack, millions of you children will die agonising deaths. Ho-ho-bloody-ho. Needless to say, Bob the Builder does not travel on the Underground himself. Oh, no, he's up on top riding around with Wendy in Muck the Bulldozer, like Ariel Sharon about to level Jenin."
At that point, Mr Pinter gave his traditional performance of 'Silent Night', in which he stands perfectly still with an enigmatic look for three minutes while from the wings come faraway shrieks of political prisoners being tortured.
Afterwards, the vicar agreed he'd made a catastrophic error of judgment. "I didn't realise there were so many young children present," he said. "Otherwise I'd have launched a blistering attack on the Teletubbies. The one with the aerial is a Pentagon mole. And why are they wearing decontamination suits?"
Just then, his lovely wife, Antonia, arrived to say that The Daily Telegraph had rung and that they'd like to reprint his sermon. "That Right-wing Condi Rice fishwrap?" he scoffed. "If I appear in there, people will just write it off as a pathetic CIA psy-ops dirty trick to discredit the anti-Bush movement by making it look ridiculous. You don't think I'm that gullible, do you?"
from The Daily Telegraph, December 14th 2002
from The Daily Telegraph, December 24, 2014
This is a column we still get a lot of requests for this time of year - written eleven Christmases ago and riffing off an often overlooked corner of the Gospels. It represents one of my first forays into what would become the demographic thesis of America Alone...
Wherever you are around the world, from New Hampshire to New South Wales, Quebec City to Kuala Lumpur, we wish you the merriest this December 25th. Herewith a cornucopia of Yuletide delights from the Santa Steyn grotto - carols and lessons, movies and memories...
I'd like to think that at least some of the folks trampling li'l ol' ladies into the dust at shopping malls up and down the land will be stampeding for my new book....
Steyn on Mexican turkeys, Thanksgiving Christmas songs, and more
A much-requested Steyn essay from the first November 11th after September 11th
You know you've been waiting for this: Mark Steyn sings Ted Nugent!
Really.
To all our American readers, Happy Labor Day! And to all our Canadian readers, Happy Labour Day! That's what the day used to be about: putting the "u" in Labor. You can't spell labour without you, and without you and your labour this planet would be a primitive state of nature, red in tooth and claw. Consider the words of Peter J McGuire, General Secretary of the Brotherhood of Carpenters and Joiners, proposing the very first Labor Day a mere century-and-a-third ago. The new day would be an ...
Mark celebrates the day with the greatest of all songs about fatherhood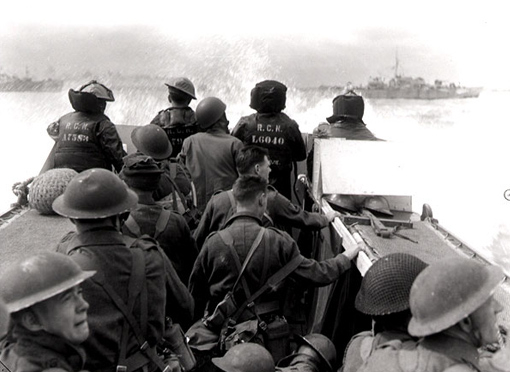 D-Day 70 years on...
This brand new SteynOnline podcast is based on Mark's book A Song For The Season, personally autographed copies of which, for you or your mother, are exclusively available from the SteynOnline bookstore...
Unlike its Scottish, Irish and Welsh cousins, English nationalism is a dark demon that must never be loosed upon the land. So let's give it a go...
At Easter, I pine for a Kinder, gentler America
The greatest Earth Hour of all
The perils of the ideologically unsound joke
Happy Valensteyn's Day to readers around the world, with one of the all-time classic love songs...
To all our pals Down Under, we hope you're having a terrific extended Australia Day weekend. Alas, Mark's battle for free speech applies even in the Lucky Country. So here he is, in a special video for the IPA, speaking on behalf of the outrageously treated Andrew Bolt three years ago.
A Happy New Year to you and yours from all of us at SteynOnline
In Britain and Europe, Christmas isn't just for Christmas, it's a holiday that lasts halfway to Valentine's Day. Here's what I had to say on the subject in The Irish Times back in 2004 - and you'll note I manage to tie it all up to socioeconomic collapse before the end of the column: "Are you working over Christmas?" I asked the waitress at my local diner in New Hampshire last Thursday – December 23rd. Erica looked bewildered. "No," she said. "We're closed Christmas Day." My mistake. I'd just ...
This essay is adapted from Mark's book A Song For The Season:
Memorial Day in America – or, if you're a real old-timer, Decoration Day, a day for decorating the graves of the Civil War dead. The songs many of those soldiers marched to are still known today – "The Yellow Rose Of Texas", "When Johnny Comes Marching Home", "Dixie". But this one belongs in a category all its own...
Wherever you are around the world this December 25th, from New Hampshire to New South Wales, Quebec City to Kuala Lumpur, we wish you the merriest with a cornucopia of Yuletide delights from the Santa Steyn grotto
Happy Thanksgiving to all our American readers - and Happy Birthday to us...
Mark profiles the big bird
A Song for the Season by Merle Travis Happy Labor Day, or Labour Day, according to taste. We'll be back with a Song of the Week bonus audio edition later this week, but in the meantime here's labor lyricized at the lower end of the register in a great Merle Travis song. This essay is anthologized in A Song For The Season: I was born one mornin' and the sun didn't shine I picked up my shovel and I walked to the mine I loaded 16 tons of number nine coal And the straw boss said, 'Well bless my ...