Seasons of Steyn
Happy Valentine's Day, a day on which we anglophones struggle under one of the worst burdens in a world which has otherwise blessed us: the word "love." The French for "love" is amour, which rhymes with dozens of other useful words - toujours (always), jour (day), carrefour (crossroads), tambour (drum)... So the romantically inclined Québécois lyricist can slough off a love ballad in minutes:

Darling, you're my amour
Not just today but toujours
I know from that very first jour
When I saw you at the carrefour
And my heart beat like a tambour...

Truly, French is the language of love. By contrast, the romantically inclined Manitoban lyricist is stymied at every turn. English has just four and a half rhymes for "love," approximately three-quarters of which offer highly limited possibilities: "above," "dove," "glove," "shove," and (the half-rhyme) "of," pronounced "uv." The last is the reason why, in English songs, "love" is a thing you spend a lot of time "dreaming uv." "Shove" is of limited application, except in ballads for spousal abusers. "Glove" is annoyingly singular. In Irving Berlin's "I've Got My Love To Keep Me Warm," the romantic swain finds himself, as many northerly canoodlers do on this day, in sub-zero temperatures but set aflame by his passion:

Off with my overcoat
Off with my glove
I need no overcoat
I'm burning with love...

- and you find yourself thinking: why's the guy only wearing one glove? The most artful deployment of the "love/glove" rhyme is a magnificently dismissive anti-romantic sentiment in Professor Henry Higgins' mysogynist masterpiece, "Let A Woman In Your Life" from My Fair Lady:

You want to talk of Keats or Milton
She only wants to talk of love
You go to see a play or ballet
And spend it searching for her glove...

We should also give an honorable mention to Leonard Cohen, who set himself the challenge of finding something fresh to say for three-and-a-half of the four-and-a-half rhymes and managed to give a rare erotic frisson to the singular finger-warmer:

Touch me with your naked hand or touch me with your glove
Dance Me To The End Of Love...

As for "dove", that's the reason why so many fragrant Victorian parlor ballads spend so much time swooning over "my turtle dove". Rock'n'roll, of course, was supposed to put an end to such coy formulations, but even the quaintest prove surprisingly resilient. For over a decade, a terrible biotuner about Buddy Holly wowed theatre audiences in London with all the usual clichés of the genre. Buddy and the Crickets try and get their records played on the local stations in Texas, but they're told that this new kind of music is too wild, too raw, too dangerous. Buddy defiantly refuses to compromise. "I gotta play my music my way," he tells the skeptics. Then he sings the wild, raw, dangerous "That'll Be The Day" and you'd think you were listening to a backporch spooner circa 1902:

You give me all your lovin'
And your turtle-dovin'...

So that pretty much leaves "above." What's "above"? Some cracked plaster and a dangling light bulb. Okay, what's above that? The moon and the stars. Hence:

Each night I ask the stars up above
Why must I be A Teenager In Love?

- and a hundred thousand other examples.

In Portuguese, it's different. Coração (heart) rhymes with violão (guitar) and canção (song), which is why there are a zillion Brazilian bossa novas about giving you my heart while I play you a song on my guitar. The constraints of language help define our notion of romance, and in English we're more constrained than most. The prevalence of the "dreaming of/stars above" approach makes love, almost by definition, dreamy, starry-eyed, other-worldly, unreal. The speech-pathologist Wendell Johnson called this the "IFD disease": I for "Idealization (the making of impossible and ideal demands)" leading to F for "Frustration (as the results of the demands not being met)" leading to D for "Demoralization" and a descent "into a symbolic world... The psychiatric profession classifies this retreat as schizophrenia."

Expanding on the theme in the 1950s, the semanticist S I Hayakawa attacked love songs for their promotion of "an enormous amount of unrealistic idealization - the creation in one's mind, as the object of love's search, of a dream girl (or dream boy) the fleshly counterpart of which never existed on Earth." Professor Hayakawa deplored the way these irresponsible songwriters give no indication "that, having found the dream-girl or dream-man, one's problems are just beginning." "Disenchantment" and "self-pity" are bound to set in. In the case study he cites, the boy winds up on Skid Row and the girl in a mental institution, all because they believed the love songs they heard on the radio.

But who cares about S I Hayakawa? That kind of clever stuff's easy to write. It's trying to say something simple that's really difficult. Johnny Mercer, the lyricist of "Moon River" and "One For My Baby," put it this way: "Writing music takes more talent, but writing lyrics takes more courage." He worked with some of the most talented composers of the last hundred years - Jerome Kern, Harold Arlen, Hoagy Carmichael - but what he meant was that, as wistful and beguiling as any of their tunes might be, there comes a moment when the other half of the writing team has to sit down and put on top of those notes the umpteenth variation on "I love you." By "courage", he was thinking of writers like his friend Dorothy Fields, who could be as flashy a rhymester as Noel Coward but was also capable of:

I'm In The Mood For Love
Simply because you're near me
Funny, but when you're near me
I'm In The Mood For Love...

It'll look like nothing in the Collected Lyrics, but, set to that tune, it's bewitching. It fulfills the highest objective of lyric-writing: It says those notes; it takes the vague emotional tone of the music and makes it specific. Most of us start out aspiring to the kind of romance worthy of a great love song. But a songwriter has the trickiest task of all: He has to put it into words for all of us, and that does take guts. Look at the abuse heaped on Dan Hill's Canadian Content classic:

Sometimes When We Touch
The honesty's too much...

In Dan's case, the honesty is too much. But give the poor chump a break: He deserves credit for having the courage to write it out that straightforwardly, from the (so to speak) bottom of his heart.

As for Wendell Johnson, S I Hayakawa and the other nay-sayers, it was Johnny Mercer who said it best:

Fools Rush In
Where wise men never go
But wise men never fall in love
So how are they to know?

from Seasons of Steyn, February 14, 2016

Well, it's that time of year again - the State of the Union! Here are my traditional thoughts on the occasion - after which we'll deal with the peculiar circumstances of tonight's festivities...

Happy New Year with one of Mark's favorite songs for the season

In case you missed it, here's how the last year looked to Mark

Mark rings out some oldies to ring in the new

In Britain and Europe, Christmas isn't just for Christmas, it's a holiday that lasts halfway to Valentine's Day. Here's what I had to say on the subject in The Irish Times back in 2004...

A cornucopia of Yuletide delights from the Santa Steyn grotto - carols and lessons, movies and memories...

This is a column we still get a lot of requests for this time of year - written twelve Christmases ago and riffing off an often overlooked corner of the Gospels...

Is Santa a CIA stooge with a false beard?

I'd like to think that at least some of the folks trampling li'l ol' ladies into the dust at shopping malls this Black Friday will be stampeding for my new cat album...

Happy Thanksgiving to all our American readers. Here are a few Thanksgiving thoughts from me over the years...

Mark salutes the real-life cat who inspired his forthcoming album ...and provides a video preview of one of the scariest tracks:

With a tip of the hat to Tweety, Sylvester ...and Sting.

How it was in those first weeks of a new war...

Mark looks back on a dispiriting anniversary

Contemplating a world without work

To all our American readers, Happy Independence Day!

Most of my book The [Un]documented Mark Steyn is written by yours truly, but for six lines on page 243 I roped in the real talent in the family...

Happy Memorial Day to all our American readers. My youngest will be playing with the town band in the parade, and I do believe this number is on the song list. This essay is adapted from my book A Song For The Season...

It's Mother's Day, and a young lad's heart naturally turns to thoughts of serenading his mom, or mum...

The centenary of one of the worst disasters in British imperial history

Happy Earth Day! I've been out and about promoting the official Earth Day release of the new paperback Climate Change: The Facts...

My book Lights Out takes its title from a famous observation by Sir Edward Grey, the British Foreign Secretary, as he looked out of his window at London at dusk on the eve of the Great War...

Happy Presidents Day to all our American readers. In honor of the false equivalence of this newish holiday, here's an encore presentation of an audio special we first aired six years ago way back at the dawn of the Obama era, featuring 44 songs for 44 presidents...

Even in the Lucky Country, the battle for freedom of expression is not going as well as it might...

A revolting spectacle

Happy New Year, with a piece we get a lot of requests for

I'd like to think that at least some of the folks trampling li'l ol' ladies into the dust at shopping malls up and down the land will be stampeding for my new book....

You know you've been waiting for this: Mark Steyn sings Ted Nugent!

Really.

This much requested essay is taken from Mark's book A Song For The Season

Mark celebrates the day with the greatest of all songs about fatherhood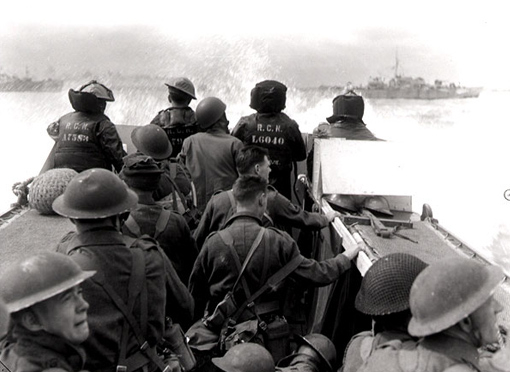 D-Day 70 years on...
At Easter, I pine for a Kinder, gentler America
The perils of the ideologically unsound joke
A Happy New Year to you and yours from all of us at SteynOnline
Wherever you are around the world this December 25th, from New Hampshire to New South Wales, Quebec City to Kuala Lumpur, we wish you the merriest with a cornucopia of Yuletide delights from the Santa Steyn grotto
Happy Thanksgiving to all our American readers - and Happy Birthday to us...
Mark profiles the big bird
A Song for the Season by Merle Travis Happy Labor Day, or Labour Day, according to taste. We'll be back with a Song of the Week bonus audio edition later this week, but in the meantime here's labor lyricized at the lower end of the register in a great Merle Travis song. This essay is anthologized in A Song For The Season: I was born one mornin' and the sun didn't shine I picked up my shovel and I walked to the mine I loaded 16 tons of number nine coal And the straw boss said, 'Well bless my ...