Seasons of Steyn
Happy Earth Day! I've been out and about promoting the official Earth Day release of the new paperback Climate Change: The Facts. I started Tuesday with Bill Bennett, and then joined Brian Lilley, late of Canada's Sun News, on his brand new Blazecast for Glenn Beck's Blaze network. Also on Brian's guest list was Phelim McAleer, whose film Not Evil But Wrong was one of the first big pushbacks against the Gore machine's Inconvenient Truth and who very kindly kindly turned up to support me in the most recent Michael E Mann court date in DC. (Phelim's latest projects are on Ferguson, Mo, and mass murderer Kermit Gosnell.)
To hear Brian, me and Phelim, simply click below:
As Brian and I noted, Earth Day is the day when President Obama, Secretary Kerry and the rest of the gang demonstrate their commitment to saving the planet by flying in to plant a tree somewhere. And say what you like but, when you're looking for fellows who know how to dig a huge hole, Obama and Kerry are pretty much at the top of the list. (I gather Hillary misunderstood the brief slightly, and, after digging the hole, threw 30,000 emails down there.)
As I mentioned to Brian, my township in New Hampshire is 95 per cent forested, but you can never have too many trees, so on Earth Day I always like to plant a couple more, get the tree cover round here up to 97, 98 per cent, whatever it takes to send climate change into reverse. Of course, it's always a big pain in the neck the morning after Earth Day, when the holiday's over, and it's time to take down the trees. So these days I generally just plant artificial trees with the nice silvery tinselly branches, and then you can just take them down and put 'em in the attic till next year's Earth Day. Just a helpful ecological tip from yours truly.
~Meanwhile, Bill Nye the soi-disant Science Guy will be spending Earth Day bigging up his carbon footprint on Air Force One.
~On the radio, I'll be starting Earth Day proper on Wednesday morning live with notorious denier Brian Sussman on KSFO in San Francisco just after 7am Pacific. At 10.30am Eastern I'll be with Michael Graham in Atlanta and then at 1pm Joyce Kaufman in Florida. Full details in our On The Air box at top right.
As for Climate Change: The Facts, it features me and and some of the world's most eminent scientists and sharpest commentators on the science, the policies and the politics of "global warming". Personally autographed copies of the book are available from the Steyn store, but if you can't wait that long you can get it in eBook format via Kindle, Nook or Kobo, and be reading it in the next 90 seconds.
from Seasons of Steyn, April 21, 2015
All things considered, today's Commonwealth service marking the 100th anniversary of the Gallipoli landings was moving and dignified. It was Winston Churchill's idea to open up a new front in the Great War as "an alternative to chewing barbed wire in Flanders". It proved to be one of the worst disasters in 20th century imperial history: By the end, the British and Ottoman empires had lost roughly the same number of men - about 200,000 apiece. On the invading side, the dead numbered 34,072 from ...
My book Lights Out takes its title from a famous observation by Sir Edward Grey, the British Foreign Secretary, as he looked out of his window at London at dusk on the eve of the Great War...
A Happy St Patrick's Day to all our Irish readers at home and abroad...
Happy Presidents Day to all our American readers. In honor of the false equivalence of this newish holiday, here's an encore presentation of an audio special we first aired six years ago way back at the dawn of the Obama era, featuring 44 songs for 44 presidents...
Even in the Lucky Country, the battle for freedom of expression is not going as well as it might...
A revolting spectacle
Happy New Year, with a piece we get a lot of requests for
This is a column we still get a lot of requests for this time of year - written eleven Christmases ago and riffing off an often overlooked corner of the Gospels...
Is Santa a CIA stooge with a false beard?
I'd like to think that at least some of the folks trampling li'l ol' ladies into the dust at shopping malls up and down the land will be stampeding for my new book....
Steyn on Mexican turkeys, Thanksgiving Christmas songs, and more
A much-requested Steyn essay from the first November 11th after September 11th
You know you've been waiting for this: Mark Steyn sings Ted Nugent!
Really.
To all our American readers, Happy Labor Day! And to all our Canadian readers, Happy Labour Day! That's what the day used to be about: putting the "u" in Labor. You can't spell labour without you, and without you and your labour this planet would be a primitive state of nature, red in tooth and claw. Consider the words of Peter J McGuire, General Secretary of the Brotherhood of Carpenters and Joiners, proposing the very first Labor Day a mere century-and-a-third ago. The new day would be an ...
Mark celebrates the day with the greatest of all songs about fatherhood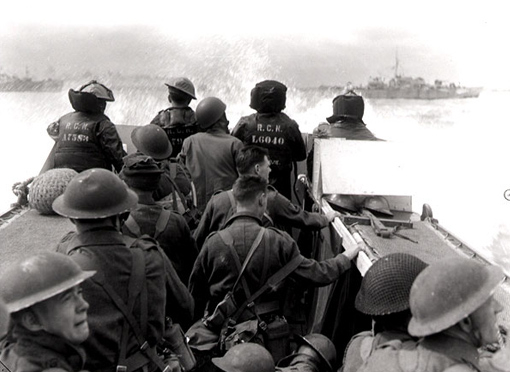 D-Day 70 years on...
This brand new SteynOnline podcast is based on Mark's book A Song For The Season, personally autographed copies of which, for you or your mother, are exclusively available from the SteynOnline bookstore...
At Easter, I pine for a Kinder, gentler America
The perils of the ideologically unsound joke
A Happy New Year to you and yours from all of us at SteynOnline
In Britain and Europe, Christmas isn't just for Christmas, it's a holiday that lasts halfway to Valentine's Day...
This essay is adapted from Mark's book A Song For The Season:
Memorial Day in America – or, if you're a real old-timer, Decoration Day, a day for decorating the graves of the Civil War dead. The songs many of those soldiers marched to are still known today – "The Yellow Rose Of Texas", "When Johnny Comes Marching Home", "Dixie". But this one belongs in a category all its own...
Wherever you are around the world this December 25th, from New Hampshire to New South Wales, Quebec City to Kuala Lumpur, we wish you the merriest with a cornucopia of Yuletide delights from the Santa Steyn grotto
Happy Thanksgiving to all our American readers - and Happy Birthday to us...
Mark profiles the big bird
A Song for the Season by Merle Travis Happy Labor Day, or Labour Day, according to taste. We'll be back with a Song of the Week bonus audio edition later this week, but in the meantime here's labor lyricized at the lower end of the register in a great Merle Travis song. This essay is anthologized in A Song For The Season: I was born one mornin' and the sun didn't shine I picked up my shovel and I walked to the mine I loaded 16 tons of number nine coal And the straw boss said, 'Well bless my ...