Seasons of Steyn
To all our American readers, Happy Independence Day! We have a song for the season.
Meanwhile, here's a Glorious Fourth column from 16 Fourths ago in The Daily Telegraph, in which features of life that have become far more oppressive of late were nevertheless already present, even in my beloved New Hampshire, even on the national holiday:
On Thursday I was in the Province of Quebec for Canada Day. Going to Quebec for Canada Day is a bit like going to Baghdad for the Fourth of July, but I try not to let the indifference of the locals weigh heavy on me. Instead, weighing heavy on me were the vast raft (so to speak) of new boating regulations from Canada's federal government - mandatory PFDs and MBDs (personal flotation devices and manual bailing devices), waterproof flashlight, 15-metre buoyant heaving line, etc - all for a short canoe trip. I'm sympathetic to Conrad Black's case for Britain joining Nafta, but I sometimes wonder if it wouldn't make more sense to offer the European Union Canada in return.
So I was glad to get back to New Hampshire, the "Live Free Or Die" state. Yet at the town beach, where we'll be gathering for the Fourth of July fireworks, there was a problem. Thanks to a new US federal law, it seems the children's swings are not surrounded by appropriate cushioning material. The Recreation Committee had done its sums and figured compliance would cost about $15,000 - for some foam rubber and extensive landscaping to disguise its visual impact.
"Why do we have to spend 15,000 bucks?" asked one of the selectmen (the New Hampshire equivalent of the town council). "The swings are surrounded by sand. That's a cushioning material, right?"
"Well, yes," admitted the Rec Director.
"Okay. Let's just pile up a bit more sand."
"We could," he said. "Except that it's illegal to put sand on a designated wetland."
"Let me see if I've got this right," said the selectman. "It's illegal to put sand on a beach?"
It seems to me we're fighting not just a jurisdictional challenge but a vast cultural tide, determined to ensure that every activity should be 100 per cent guaranteed safe, even if that means it's no longer any fun.
Take, for example, that staple of every Fourth of July parade: cute little girl scouts waving to the crowds as their float passes by. The Swift Water Girl Scout Council, which oversees all girl scout troops in the state, has ruled that at this weekend's parades the girls will have to be seated and buckled in on their floats, to comply with New Hampshire's recent law requiring children to wear seat belts. "I can't say nobody would ever enforce it," said the Police Chief of Manchester, the state's largest city. "But they'd look awful stupid."
The girl scouts' director is unapologetic. "If the float stopped quickly and the children are not secured, the children could have an accident," said Jane Behlke.Since the scouting movement began there has been not a single girl scout parade float tragedy in New Hampshire, although one year in Merrimack Mr Peanut - a giant peanut - did lose his head (something to do with a low bridge). But nowadays the nuts who've lost their heads are the regulators. On Independence Day, where's the spirit of independence?
It wasn't always like this. Once the whole point of the Fourth of July was that it should be wild and dangerous. There's a cannon on my town common that the boys used to fill with powder, stones and sod, and then touch off. Unmounted, it bucketed around, flipping somersaults and very occasionally shattering windows.
In 1939 Sarah Holt and Minnie Linton, who ran the guest house, refused to donate any money for gunpowder. Come the big night the guys dragged the cannon down to their front door and fired at the house for hours on end. The game spinsters told the guests that the boys were just a little high-spirited.
Indeed, the only reason my town has a jailhouse is because of the Fourth of July in 1892, when some fellow drank too much cider, went nuts and started trashing the place. After which they built a two-cell jail in case it happened again. I believe it's the only jail in New England with wooden bars.
Recently, unable to find my 1995 tax bill, I asked to see the town's copy. The selectman said they had run out of space at the town offices, so they were storing them in the jail. "My God," I cried, aghast. "You've turned the town jail into a stationery cupboard!"
And there, in a nutshell, is the story of the modern western world: not enough wild independent spirit, just more paperwork.
~from The Daily Telegraph, July 3rd 1999, prefiguring many a Steyn column since on America's descent into "the Republic of Paperwork".
~If you need a few extra fireworks this Fourth of July weekend, Mark will be talking about the new book Climate Change: The Facts and his legal battle against Michael E Mann on C-SPAN's Book TV on Saturday night at 12 midnight Eastern/9pm Pacific, with an encore presentation on Sunday at 7am Eastern and again at 7pm Eastern.
from Seasons of Steyn, July 4, 2015
Most of my book The [Un]documented Mark Steyn is written by yours truly, but for six lines on page 243 I roped in the real talent in the family...
Happy Memorial Day to all our American readers. My youngest will be playing with the town band in the parade, and I do believe this number is on the song list. This essay is adapted from my book A Song For The Season...
It's Mother's Day, and a young lad's heart naturally turns to thoughts of serenading his mom, or mum...
The centenary of one of the worst disasters in British imperial history
Happy Earth Day! I've been out and about promoting the official Earth Day release of the new paperback Climate Change: The Facts...
My book Lights Out takes its title from a famous observation by Sir Edward Grey, the British Foreign Secretary, as he looked out of his window at London at dusk on the eve of the Great War...
Happy Presidents Day to all our American readers. In honor of the false equivalence of this newish holiday, here's an encore presentation of an audio special we first aired six years ago way back at the dawn of the Obama era, featuring 44 songs for 44 presidents...
Even in the Lucky Country, the battle for freedom of expression is not going as well as it might...
A revolting spectacle
Happy New Year, with a piece we get a lot of requests for
This is a column we still get a lot of requests for this time of year - written eleven Christmases ago and riffing off an often overlooked corner of the Gospels...
Is Santa a CIA stooge with a false beard?
I'd like to think that at least some of the folks trampling li'l ol' ladies into the dust at shopping malls up and down the land will be stampeding for my new book....
Steyn on Mexican turkeys, Thanksgiving Christmas songs, and more
A much-requested Steyn essay from the first November 11th after September 11th
You know you've been waiting for this: Mark Steyn sings Ted Nugent!
Really.
To all our American readers, Happy Labor Day! And to all our Canadian readers, Happy Labour Day! That's what the day used to be about: putting the "u" in Labor. You can't spell labour without you, and without you and your labour this planet would be a primitive state of nature, red in tooth and claw. Consider the words of Peter J McGuire, General Secretary of the Brotherhood of Carpenters and Joiners, proposing the very first Labor Day a mere century-and-a-third ago. The new day would be an ...
Mark celebrates the day with the greatest of all songs about fatherhood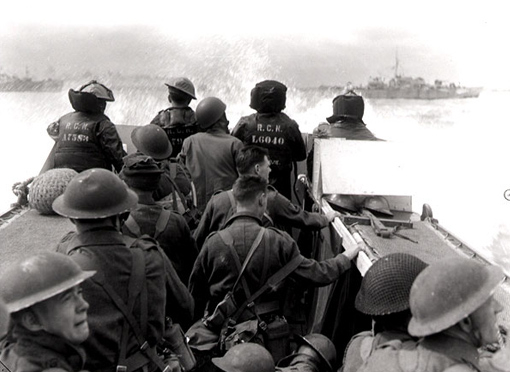 D-Day 70 years on...
At Easter, I pine for a Kinder, gentler America
The perils of the ideologically unsound joke
A Happy New Year to you and yours from all of us at SteynOnline
In Britain and Europe, Christmas isn't just for Christmas, it's a holiday that lasts halfway to Valentine's Day...
Wherever you are around the world this December 25th, from New Hampshire to New South Wales, Quebec City to Kuala Lumpur, we wish you the merriest with a cornucopia of Yuletide delights from the Santa Steyn grotto
Happy Thanksgiving to all our American readers - and Happy Birthday to us...
Mark profiles the big bird
A Song for the Season by Merle Travis Happy Labor Day, or Labour Day, according to taste. We'll be back with a Song of the Week bonus audio edition later this week, but in the meantime here's labor lyricized at the lower end of the register in a great Merle Travis song. This essay is anthologized in A Song For The Season: I was born one mornin' and the sun didn't shine I picked up my shovel and I walked to the mine I loaded 16 tons of number nine coal And the straw boss said, 'Well bless my ...