Seasons of Steyn
My book Lights Out takes its title from a famous observation by Sir Edward Grey, the British Foreign Secretary, as he looked out of his window at London at dusk on the eve of the Great War:
The lamps are going out all over Europe. We shall not see them lit again in our lifetime.
Lights Out is about free speech (you can order personally autographed copies here, or the new eBook version at Amazon et al), and thus relevant to my current battles against the Big Climate enforcers. But let us not forget that the warm-mongers literally want the lights out. At 8.30pm tonight in my corner of New Hampshire, we are supposed to extinguish every blazing bulb and sit in the dark for "Earth Hour". Most of my neighbors seem to turn in around 8pm, so it won't be noticeably different out there.
My favorite Earth Hour of recent years was spent in London in March 2011. At the appointed hour, I sauntered down Piccadilly, but that brilliant thoroughfare was dark and all but deserted, because so-called "anarchists" (an odd term for pro-government welfare-funded thugs) had cheerfully spent the afternoon firing fireworks into knots of startled shoppers (including young children) who hadn't expected the coppers to lose control quite so easily, and smashing windows not just of the Ritz but off humdrum sandwich chains, before proceeding to Trafalgar Square, where they set fires, lobbed bottles and desecrated my old pal Boris Johnson's 2012 Olympic Clock.
Was this London's all-time greatest "Earth Hour" or what? Massive disruption of commercial activity (doubtless heartening to the famously anti-consumerist eco-Prince of Wales) and normally glittering storefronts darkened except for the reflected glow of burning garbage. If Earth Hour is indeed a celebration of "ignorance, poverty and backwardness", then all three made great strides in London that day.
Light 'em up!
SAD FOOTNOTE #1: Tim Blair calls last year's Earth Hour the Johnny No Mates of climate activism.
SAD FOOTNOTE #2: Will the Brampton, Ontario Fire Department be reprising this helpful advice:
Have a safe earth hour tonight and use flashlights and battery operated candles instead of real candles
from Seasons of Steyn, March 28, 2015
A Happy St Patrick's Day to all our Irish readers at home and abroad...
Happy Presidents Day to all our American readers. In honor of the false equivalence of this newish holiday, here's an encore presentation of an audio special we first aired six years ago way back at the dawn of the Obama era, featuring 44 songs for 44 presidents...
Even in the Lucky Country, the battle for freedom of expression is not going as well as it might...
A revolting spectacle
Happy New Year, with a piece we get a lot of requests for
This is a column we still get a lot of requests for this time of year - written eleven Christmases ago and riffing off an often overlooked corner of the Gospels...
Is Santa a CIA stooge with a false beard?
I'd like to think that at least some of the folks trampling li'l ol' ladies into the dust at shopping malls up and down the land will be stampeding for my new book....
Steyn on Mexican turkeys, Thanksgiving Christmas songs, and more
A much-requested Steyn essay from the first November 11th after September 11th
You know you've been waiting for this: Mark Steyn sings Ted Nugent!
Really.
To all our American readers, Happy Labor Day! And to all our Canadian readers, Happy Labour Day! That's what the day used to be about: putting the "u" in Labor. You can't spell labour without you, and without you and your labour this planet would be a primitive state of nature, red in tooth and claw. Consider the words of Peter J McGuire, General Secretary of the Brotherhood of Carpenters and Joiners, proposing the very first Labor Day a mere century-and-a-third ago. The new day would be an ...
Mark celebrates the day with the greatest of all songs about fatherhood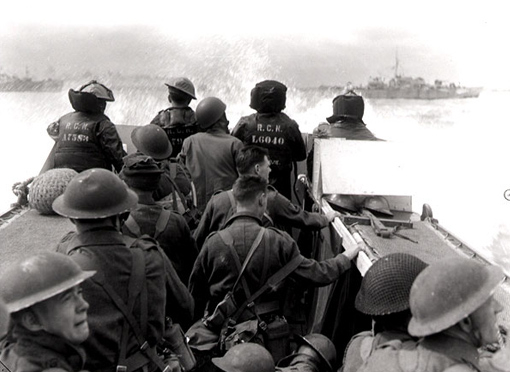 D-Day 70 years on...
This brand new SteynOnline podcast is based on Mark's book A Song For The Season, personally autographed copies of which, for you or your mother, are exclusively available from the SteynOnline bookstore...
Unlike its Scottish, Irish and Welsh cousins, English nationalism is a dark demon that must never be loosed upon the land. So let's give it a go...
At Easter, I pine for a Kinder, gentler America
The perils of the ideologically unsound joke
A Happy New Year to you and yours from all of us at SteynOnline
In Britain and Europe, Christmas isn't just for Christmas, it's a holiday that lasts halfway to Valentine's Day...
This essay is adapted from Mark's book A Song For The Season:
Memorial Day in America – or, if you're a real old-timer, Decoration Day, a day for decorating the graves of the Civil War dead. The songs many of those soldiers marched to are still known today – "The Yellow Rose Of Texas", "When Johnny Comes Marching Home", "Dixie". But this one belongs in a category all its own...
Wherever you are around the world this December 25th, from New Hampshire to New South Wales, Quebec City to Kuala Lumpur, we wish you the merriest with a cornucopia of Yuletide delights from the Santa Steyn grotto
Happy Thanksgiving to all our American readers - and Happy Birthday to us...
Mark profiles the big bird
A Song for the Season by Merle Travis Happy Labor Day, or Labour Day, according to taste. We'll be back with a Song of the Week bonus audio edition later this week, but in the meantime here's labor lyricized at the lower end of the register in a great Merle Travis song. This essay is anthologized in A Song For The Season: I was born one mornin' and the sun didn't shine I picked up my shovel and I walked to the mine I loaded 16 tons of number nine coal And the straw boss said, 'Well bless my ...