Seasons of Steyn
To all our pals Down Under, we hope you're having a terrific extended Australia Day weekend. Alas, even in the Lucky Country, the battle for freedom of expression is not going as well as it might, given the faintheartedness of Mr Abbott's ministry and what the Prime Minister himself calls the "needless complication" of free speech. So here I am, in a special video for the IPA, speaking on behalf of the outrageously treated Andrew Bolt four years ago:
We're gonna need more plaid. I wrote a whole book on this subject, and I'm distressed to see that, after the Charlie Hebdo massacre, aside from the posturing with pencils, the urge to regulate and police what the citizens are permitted to think remains far too strong.
from Seasons of Steyn, January 24, 2015
A revolting spectacle
Happy New Year, with a piece we get a lot of requests for
This is a column we still get a lot of requests for this time of year - written eleven Christmases ago and riffing off an often overlooked corner of the Gospels...
Is Santa a CIA stooge with a false beard?
I'd like to think that at least some of the folks trampling li'l ol' ladies into the dust at shopping malls up and down the land will be stampeding for my new book....
Steyn on Mexican turkeys, Thanksgiving Christmas songs, and more
A much-requested Steyn essay from the first November 11th after September 11th
You know you've been waiting for this: Mark Steyn sings Ted Nugent!
Really.
To all our American readers, Happy Labor Day! And to all our Canadian readers, Happy Labour Day! That's what the day used to be about: putting the "u" in Labor. You can't spell labour without you, and without you and your labour this planet would be a primitive state of nature, red in tooth and claw. Consider the words of Peter J McGuire, General Secretary of the Brotherhood of Carpenters and Joiners, proposing the very first Labor Day a mere century-and-a-third ago. The new day would be an ...
Mark celebrates the day with the greatest of all songs about fatherhood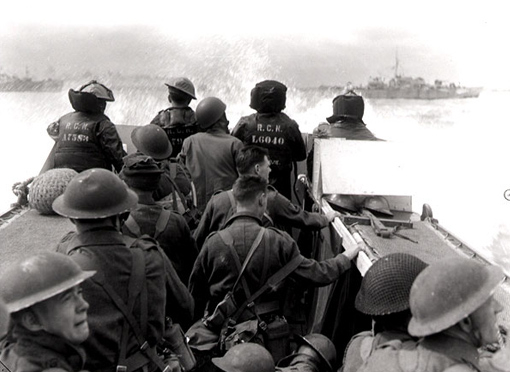 D-Day 70 years on...
This brand new SteynOnline podcast is based on Mark's book A Song For The Season, personally autographed copies of which, for you or your mother, are exclusively available from the SteynOnline bookstore...
Unlike its Scottish, Irish and Welsh cousins, English nationalism is a dark demon that must never be loosed upon the land. So let's give it a go...
At Easter, I pine for a Kinder, gentler America
The greatest Earth Hour of all
The perils of the ideologically unsound joke
Happy Valensteyn's Day to readers around the world, with one of the all-time classic love songs...
A Happy New Year to you and yours from all of us at SteynOnline
In Britain and Europe, Christmas isn't just for Christmas, it's a holiday that lasts halfway to Valentine's Day...
This essay is adapted from Mark's book A Song For The Season:
Memorial Day in America – or, if you're a real old-timer, Decoration Day, a day for decorating the graves of the Civil War dead. The songs many of those soldiers marched to are still known today – "The Yellow Rose Of Texas", "When Johnny Comes Marching Home", "Dixie". But this one belongs in a category all its own...
Wherever you are around the world this December 25th, from New Hampshire to New South Wales, Quebec City to Kuala Lumpur, we wish you the merriest with a cornucopia of Yuletide delights from the Santa Steyn grotto
Happy Thanksgiving to all our American readers - and Happy Birthday to us...
Mark profiles the big bird
A Song for the Season by Merle Travis Happy Labor Day, or Labour Day, according to taste. We'll be back with a Song of the Week bonus audio edition later this week, but in the meantime here's labor lyricized at the lower end of the register in a great Merle Travis song. This essay is anthologized in A Song For The Season: I was born one mornin' and the sun didn't shine I picked up my shovel and I walked to the mine I loaded 16 tons of number nine coal And the straw boss said, 'Well bless my ...