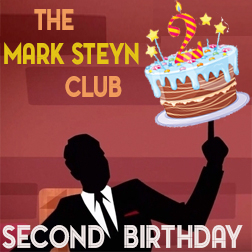 Programming note: Today I'll be back behind the Golden EIB Microphone for another three hours of substitute-host-level Excellence In Broadcasting on America's Number One radio show. The fun starts at 12 noon Eastern/9am Pacific. Hope you'll dial us up either via the iHeart Radio app or on one of over 600 stations across the fruited plain, such as our old friends at WNTK New Hampshire, where you can listen to the full show from anywhere on the planet right here.
What's on the rundown for today's show? Well, I like to play my cards close to my chest, but we'll try to hit all the big stories roiling the fruited plain, including the Democrats' determination to impeach the President for, er, winning the presidential election. If you watched the second half of my interview with George Papadopoulos, you'll know there were tragic consequences to the Democrat-Deep State-media obsessions of the last two years. And, if you didn't watch it, well, you should. It's disturbing:
~We're in the midst of second birthday celebrations of...