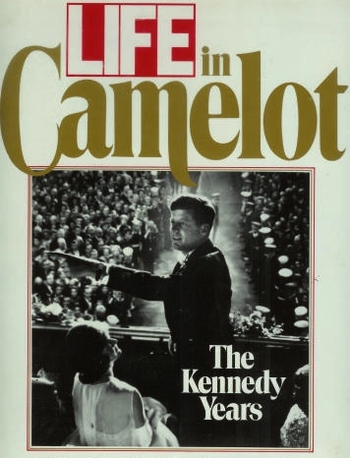 In addition to "The Battle Hymn of the Republic", here's a bonus Song of the Week to mark the centenary this Memorial Day of the 35th president:
Born on May 29th 1917 in Brookline, Massachusetts. John Fitzgerald Kennedy would be a century old today, but he's frozen in memory as a boyish 46-year-old. Calvin Coolidge had two sons: The older I met when he was a spry nonagenarian; the younger died in his teens during Coolidge's presidency. Sending condolences to another grieving father, Coolidge wrote:
To Edward Hall, in recollection of his son and my son, who have the privilege, by the grace of God, to be boys through all eternity.
And so it is with America's 35th chief of state, the youngest man ever elected to the office, and the boy-president through all eternity. As the years go by I grow less and less interested in grassy knolls and all the rest, but I am struck by one genuine, non-conspiracy-theorist feature of his not-quite-three-year presidency: It's the only assassination with a musical score. Garfield doesn't have one, nor does Lincoln, although he was shot at a theatre....
Topical Take
We mark the centenary of John F Kennedy's birth at SteynOnline with a song central to his widow's instant mythologizing of her slain husband. But that focuses on the end of his short life, and I felt, on his hundredth birthday, I ought to say something about the pre-mythological Jack, the Kennedy of those formative years. I've met a handful of Kennedys in the course of my life, including, briefly, JFK Jr, and in no instance have I ever felt the slightest desire to prolong the acquaintance. All ...
Seasons of Steyn

On the eve of Memorial Day, here's a piece we get a lot of requests for. It was first written for The Chicago Sun-Times and other papers in 2004, and is anthologized in my book The [Un]documented Mark Steyn. A lot of the controversies mentioned below - Abu Ghraib, etc - are forgotten, and others - Guantanamo Bay - became mysteriously less controversial after, oh, late January 2009. Time passes, and moss and lichen creep across ancient grave stones. But the men beneath them are forever young: ...
Mark's Week in Review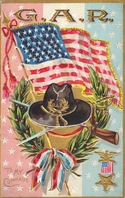 To all our American readers, Happy Memorial Day weekend. We shall have some words and music appropriate to the occasion later today. To all our Canadian readers, there was a surprise finish to the world's longest party leadership contest...
Steyn on the Commonwealth

The world's longest leadership campaign - for the Canadian Conservative Party - arranged as its climax a day-long transferable-vote process in 13 rounds, in the course of which 12 candidates were eliminated until only one remained standing: Andrew Scheer beat out Maxime Bernier by a whisker to become the new Leader of Her Majesty's Opposition. It was a surprising result to those who thought Mr Scheer, former Speaker of the House of Commons, was too socially conservative for contemporary ...
On the Air
Mark closed out the week with Cheryl Casone on Fox Business, looking at the pre-Ramadan killing spree from England to Egypt to Indonesia. He and Cheryl also found time to consider Nancy Pelosi's A-Z of foreign policy. Click below to watch:
Don't forget, if you're a Founding Member of The Mark Steyn Club...
The Mark Steyn Show
This edition of The Mark Steyn Show was recorded before the bloodbath in Manchester, when a Soldier of Allah consciously targeted mothers and young girls for violent, savage murder. But we think you'll find this conversation on women and Islam interesting and timely. Mark talks to poet and Muslim activist Raheel Raza, about the proliferation of covered females in the west, the possibilities of Islamic reform and other topics - though, at the end of another grim week, what may resonate most is his question about whether, for westerners, Islam, reformed or not, is worth the effort. Click below to watch:
The Mark Steyn Show is made possible through the support of Founding Members of The Mark Steyn Club...
On the Air
On Wednesday night Mark joined Tucker Carlson and Nigel Farage on Fox News to discuss the aftermath of the Manchester attack, what to do about Britain's thousands of Soldiers of Allah, and the ever more ludicrous lies of officialdom:
SteynPosts
A special SteynPost this week: Mark answers questions from Mark Steyn Club Founding Members around the planet, on everything from Donald Trump to Oliver Twist, in this video edition of Mark's Mailbox:
On the Air

Mark joins Evan Solomon on CFRA Ottawa to talk over the terrorist bloodbath in Manchester
Steyn on Europe

Mark on another jihadist bloodbath, and the need to not "carry on"
Defend Free Speech!

In a couple of months, Michael E Mann's defamation suit against me will enter its sixth year in the constipated bowels of DC justice...
Mann vs Steyn
The Corner post that launched a lawsuit...
Seasons of Steyn

Most of my book The [Un]documented Mark Steyn is written by yours truly, but for six lines on page 243 I roped in the real talent in the family:
Time passes, and moss and lichen creep across ancient grave stones. But the men beneath them are forever young.At Memorial Day observances in my neck of the woods, the veterans are honored by the fifth graders, who read verses for the occasion - both the classics and their own poems. The latter can be a bit hit and miss, and one has to be alert, given the dispositions of some of my neighbors, for give-peace-a-chance war-is-never-the-answer not-so-subtle subtexts. But a couple of years ago my then fifth-grade daughter was asked to write something, and so she did. Nothing to do with me - I was away in Chicago all that week - but I was pleased to see that all the rhymes are true. She is older now and has gotten a little teenagey, as they do, and today she would try to write it more sophisticatedly. But I have always liked its heartfelt directness. So this is my daughter's fifth-grade poem, as a ten-year-old girl delivered it on a small town common for Memorial Day:
The stars and stripes, red, white, and blue
Wave above our heroes true
It makes us cry, it makes us weep
But in our hearts we will keep
The sacrifice our soldiers gave, they shall not die in vain
For they have given us the freedom they have fought to gain
Steyn's Song of the Week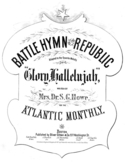 This essay is adapted from my book A Song For The Season:
Memorial Day in America – or, if you're a real old-timer, Decoration Day, a day for decorating the graves of the Civil War dead. The songs many of those soldiers marched to are still known today – "The Yellow Rose Of Texas", "When Johnny Comes Marching Home", "Dixie". But this one belongs in a category all its own...
Mark at the Movies

Steyn salutes Roger Moore, a longtime James Bond and the definitive Simon Templar
Steyn on Culture
Steyn's campaign for the decriminalization of Kinder Eggs in America wins a hollow victory...
The Mark Steyn Club

Mark reads the final episode of our nightly Tale for Our Time
The Mark Steyn Club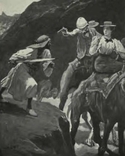 Welcome to the penultimate episode of our nightly adventure serial, The Tragedy of the Korosko, written by Sir Arthur Conan Doyle in 1897...
The Mark Steyn Club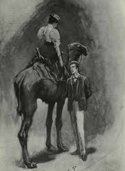 Part Thirteen of Mark's serialization of a Conan Doyle classic, The Tragedy of the Korosko, written in 1897 but timelier than ever
The Mark Steyn Club

Steyn reads Part Twelve of Conan Doyle's The Tragedy of the Korosko
Steyn's Song of the Week
We're honored to present another brand new live-performance edition of Mark's Song of the Week - with a very brooding ballad from 12-time Grammy winner Cheryl Bentyne:
Steyn's Song of the Week
Tal Bachman is a hitmaker in his own right, and the son of Seventies rocker Randy Bachman. But Mark had him in mind for an even earlier contribution to the Maple Songbook. Live on stage, a great Canadian performer sings a great Canadian song - for the very first time:
Steyn's Song of the Week
From The Mark Steyn Show, a valentine to one of the great iconic love songs performed live by Mark's special guest, Carol Welsman: