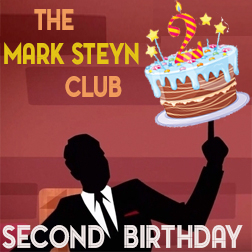 On this second anniversary of The Mark Steyn Club, we're proud to present the second half of this two-part edition of The Mark Steyn Show in which I talk with George Papadopoulos about his book Deep State Target, an account of three years as a Deep State target.
In this episode those seeking to entrap a junior Trump campaign staffer go through every dangle in the book from lots of cash to exotic honeypots. Then comes Robert Mueller, and prison - and the terrible personal cost to George and his family. Click below to watch:
Part One of my interview with George Papadopoulos can be found here - and, if you...